Stormy Blue Mountain Mug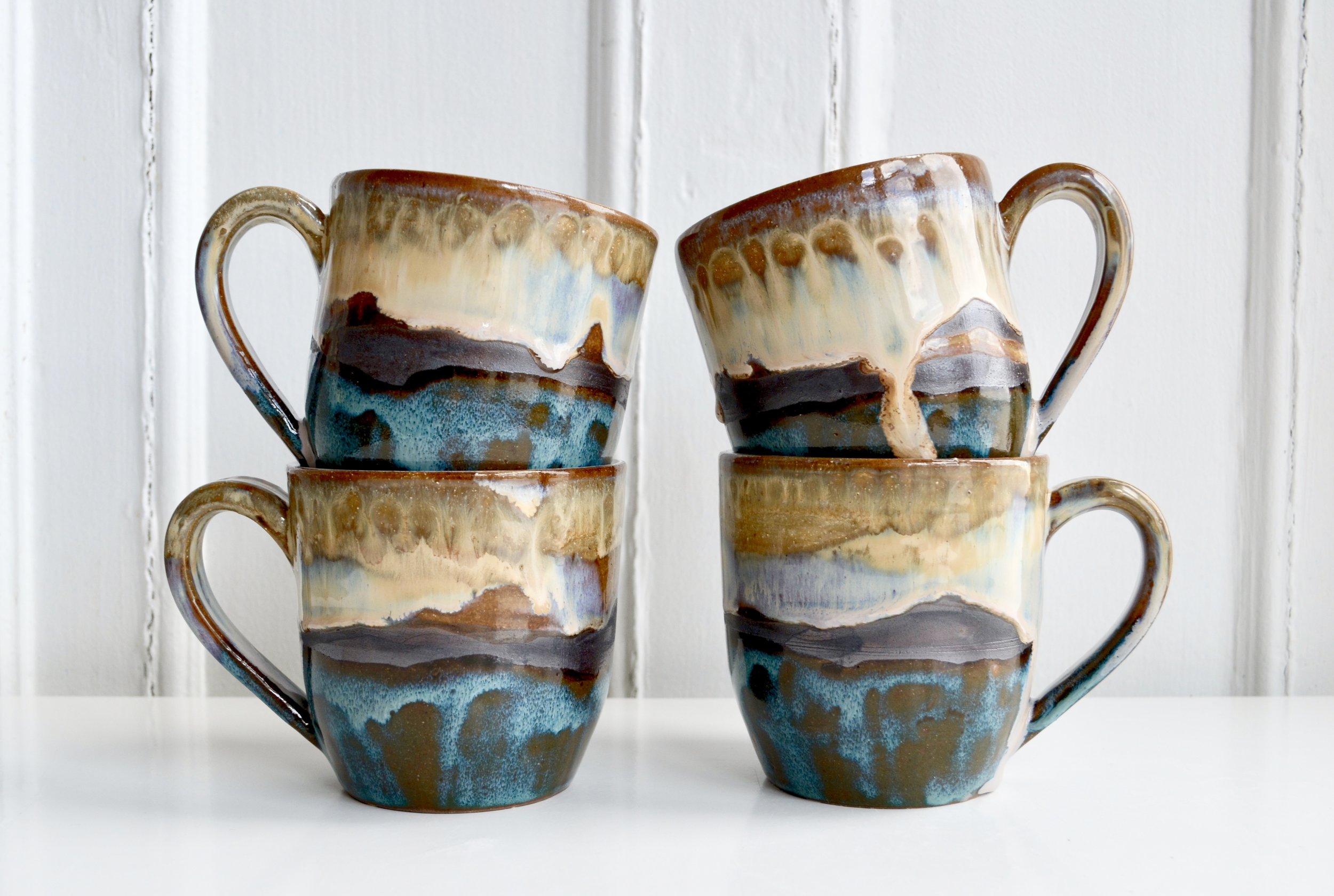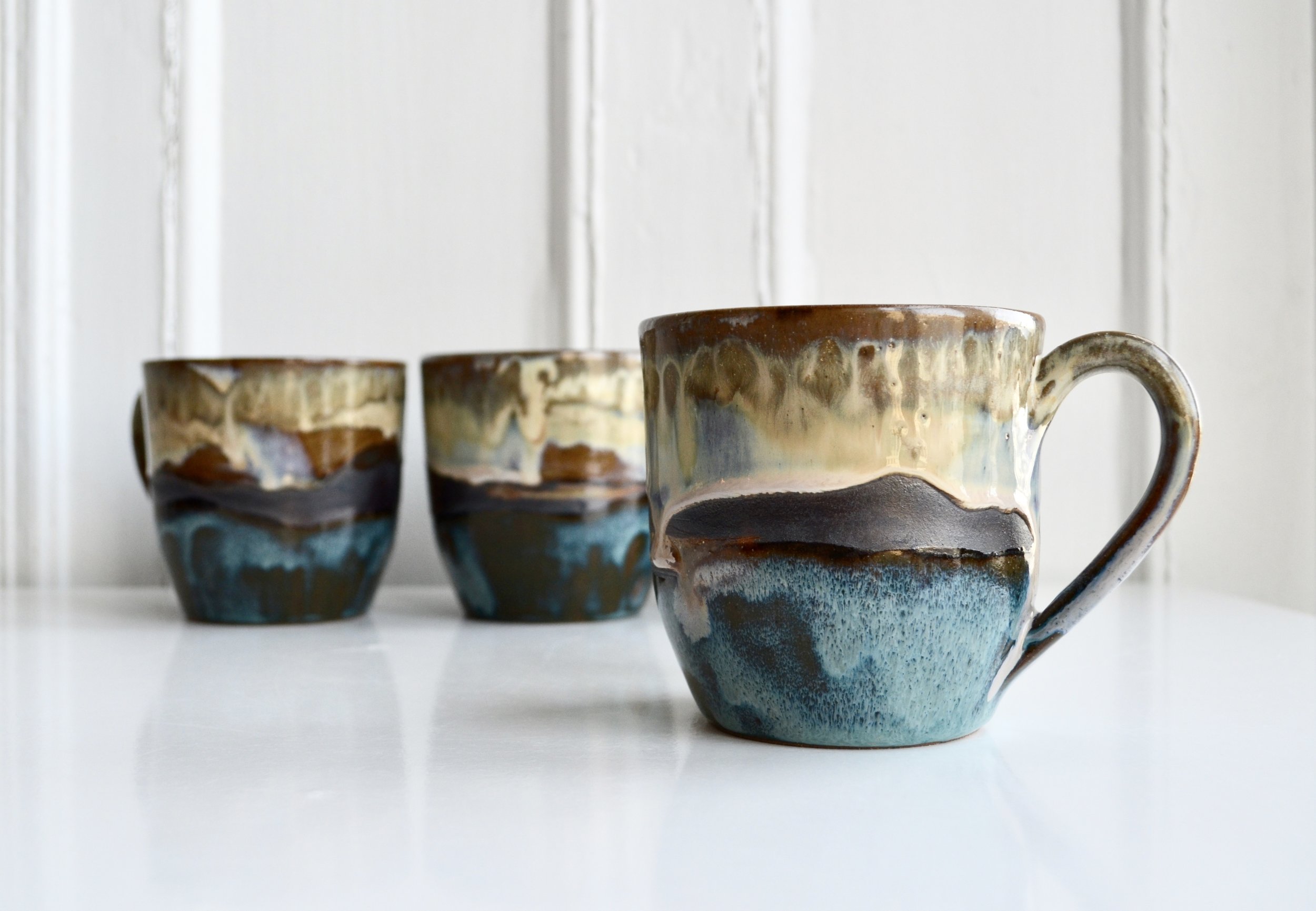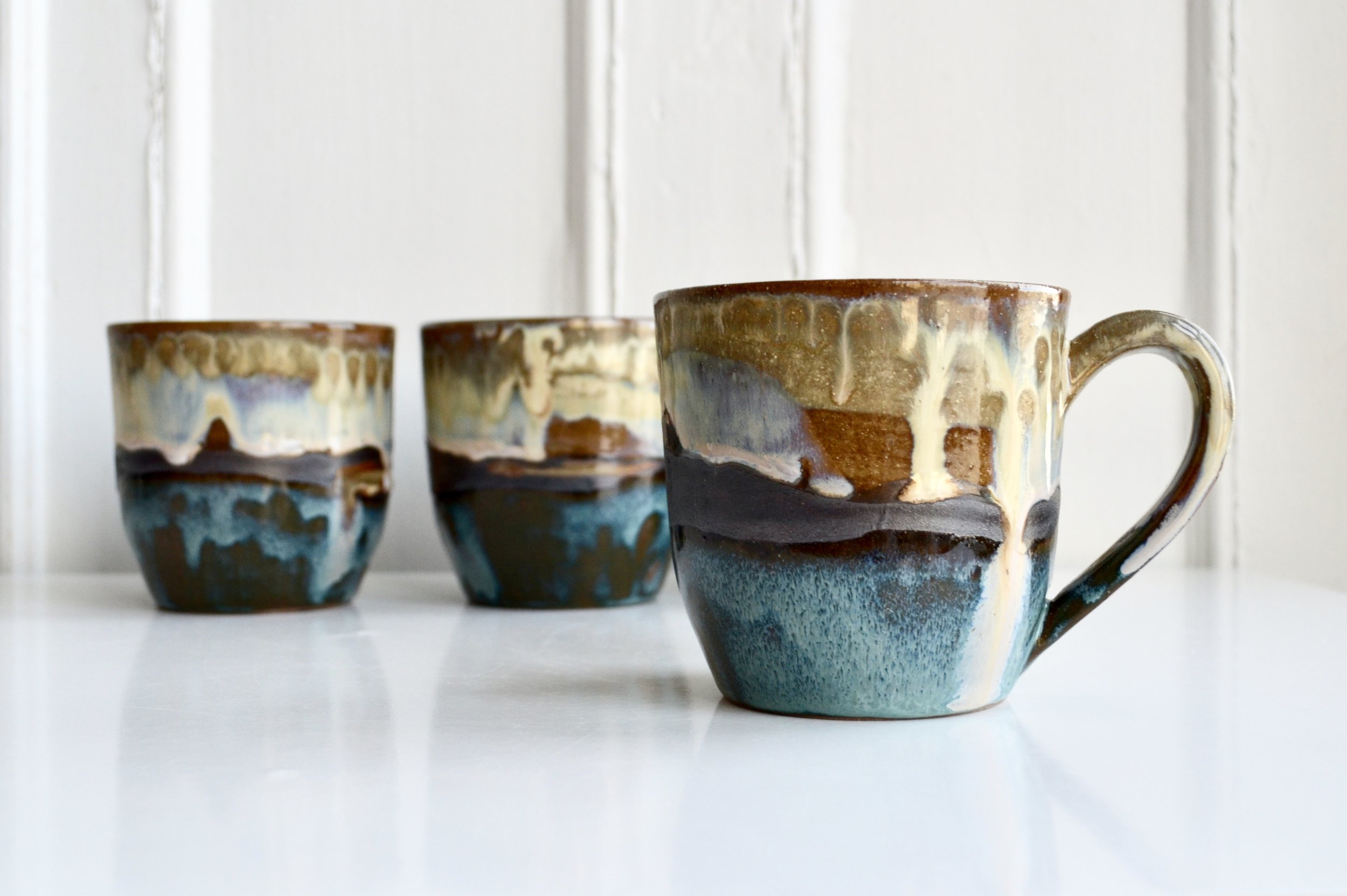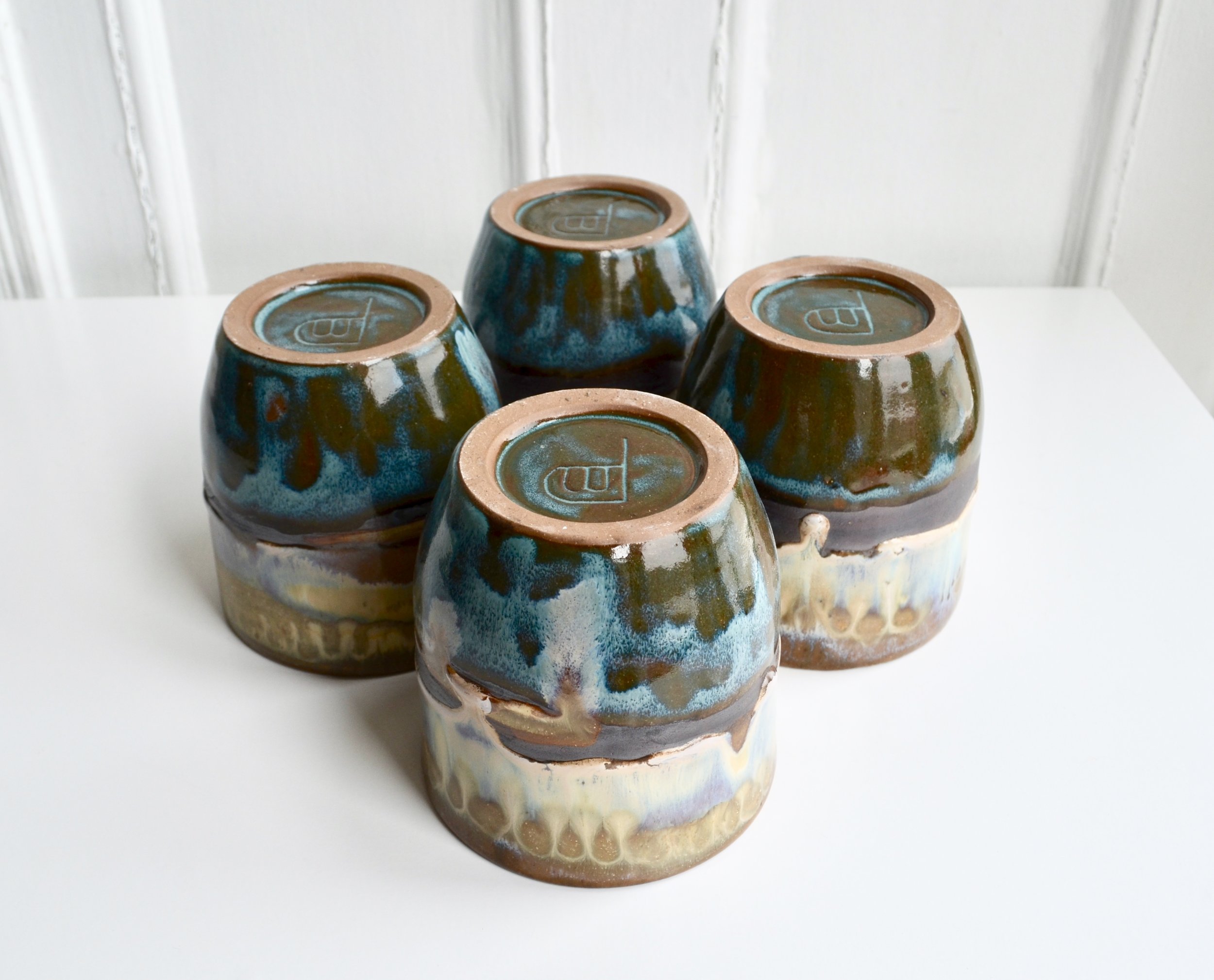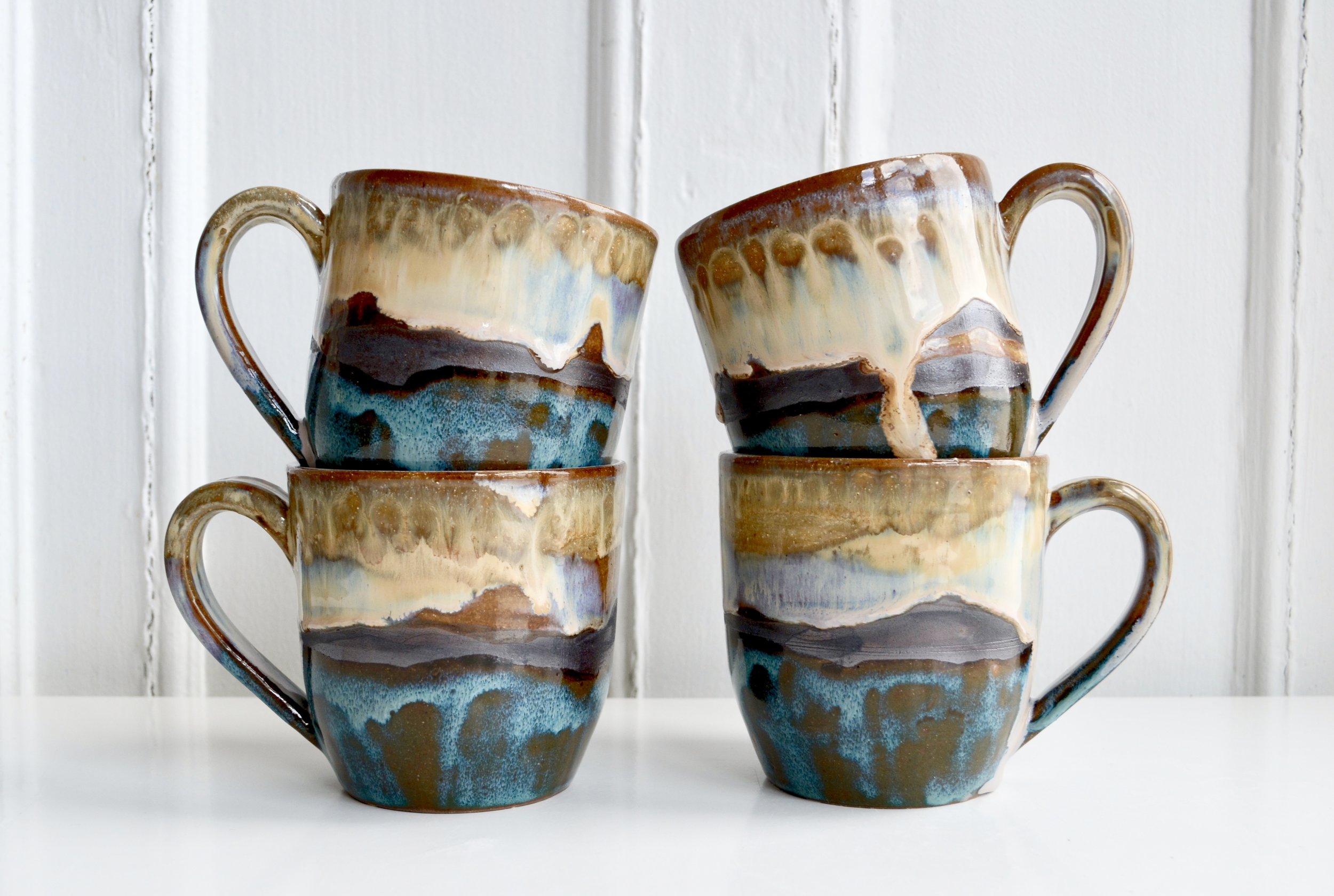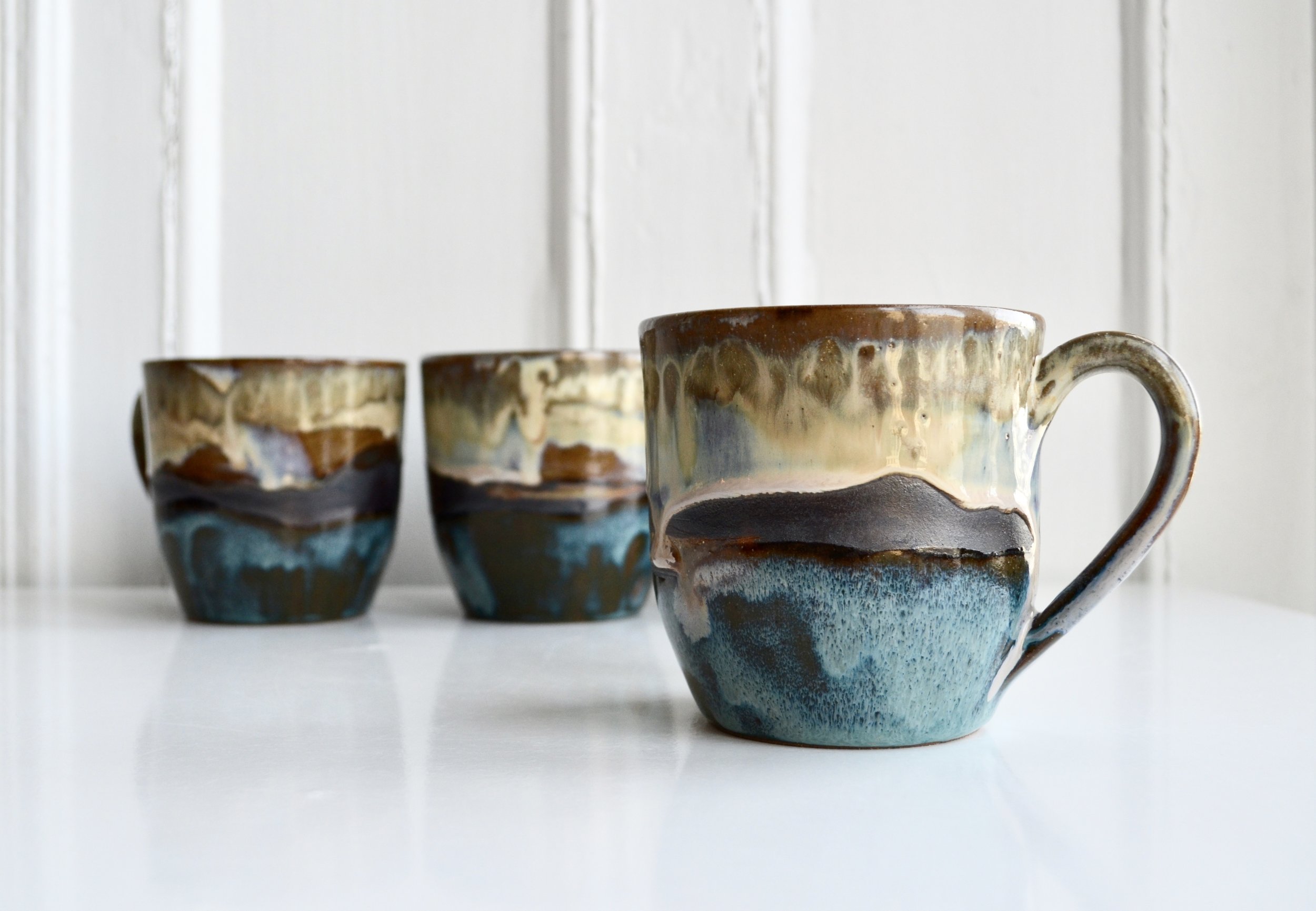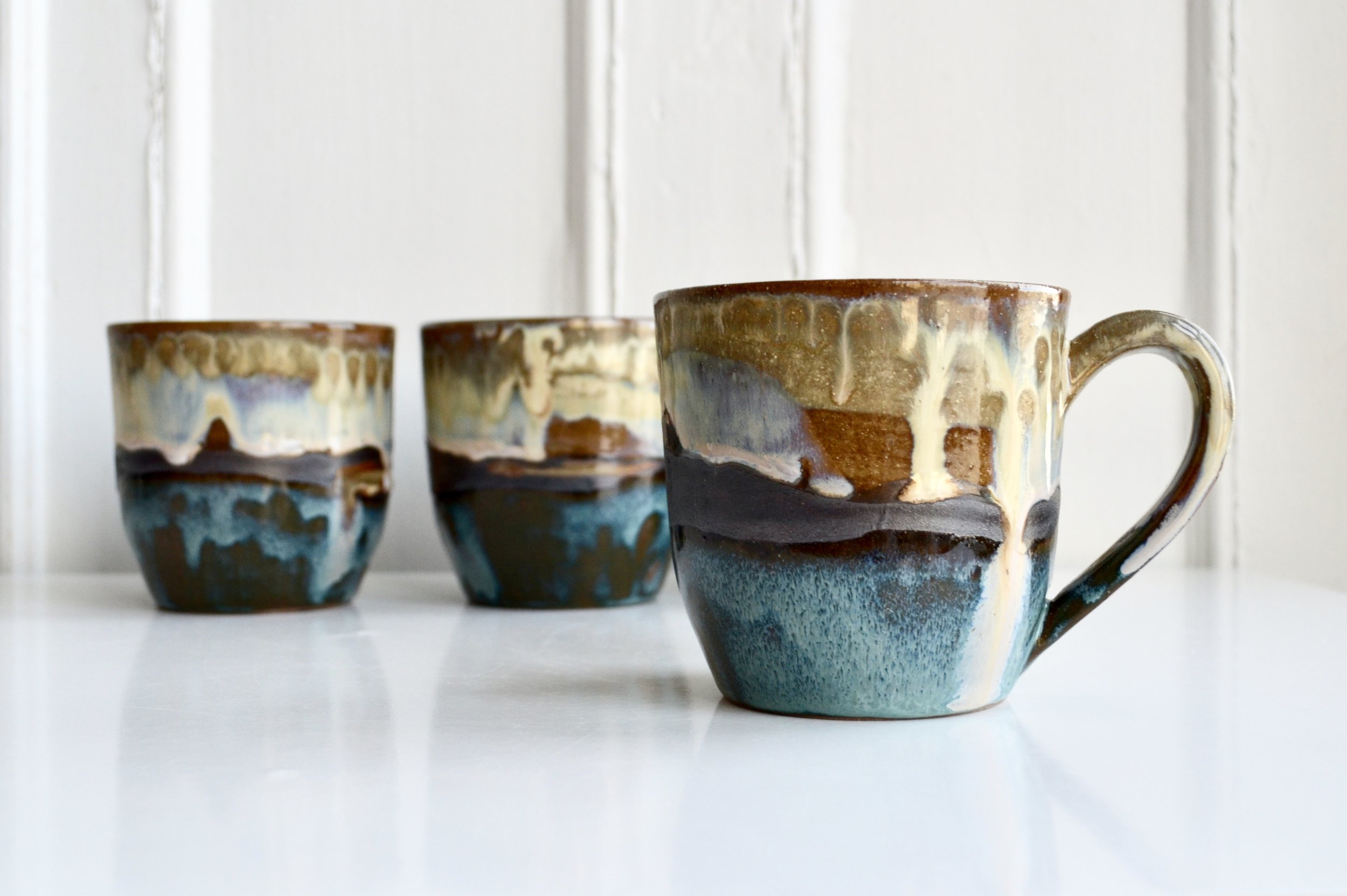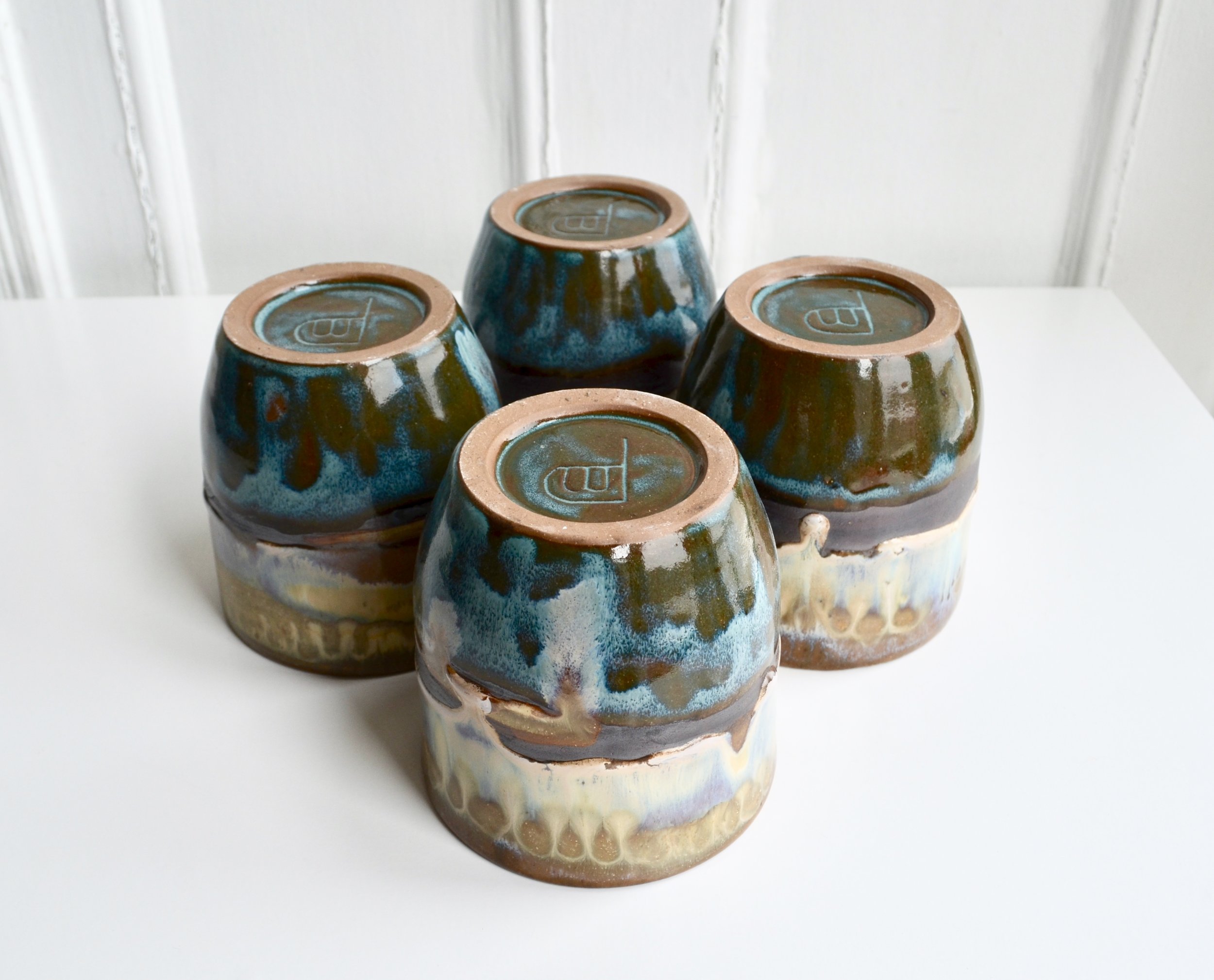 sold out
Stormy Blue Mountain Mug
This mug is made from a brown stoneware clay body with layers of blues, irons, and yellow crystalline glazes showing a stormy mountain scene. The iron brown layers are left rough, creating texture, while the blues and yellows are glossy.
There are currently four mugs in stock, pictured above! (mugs sold separately) If you would like a specific mug from the photo, let me know!
This mug is made from a durable stoneware clay body and holds 12-14 fluid oz
Measurements- 5.5L x 4Wx 4H in.
~All pieces are microwave, dishwasher, and food safe!~