Spiky Textured Cactus Planter Off-White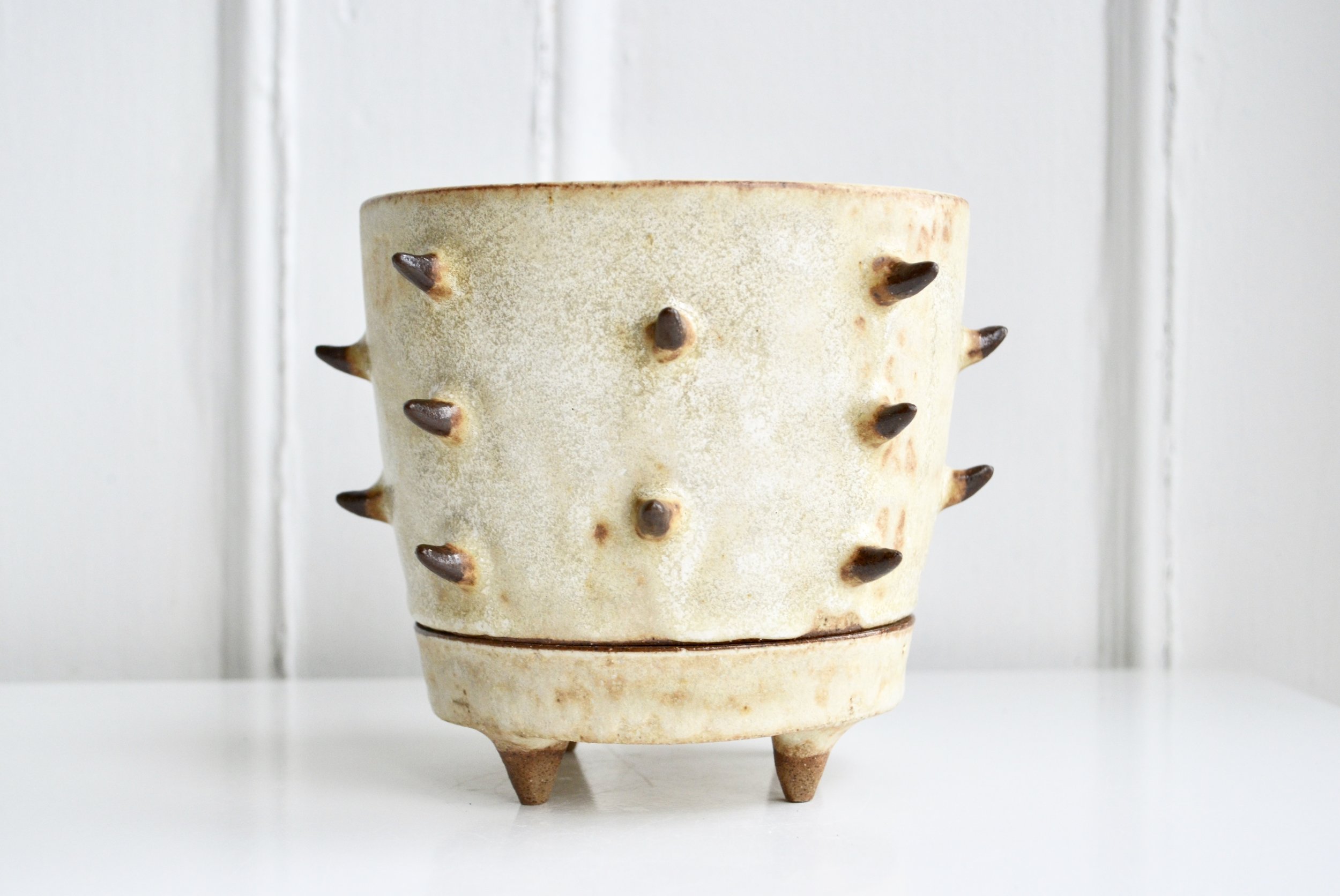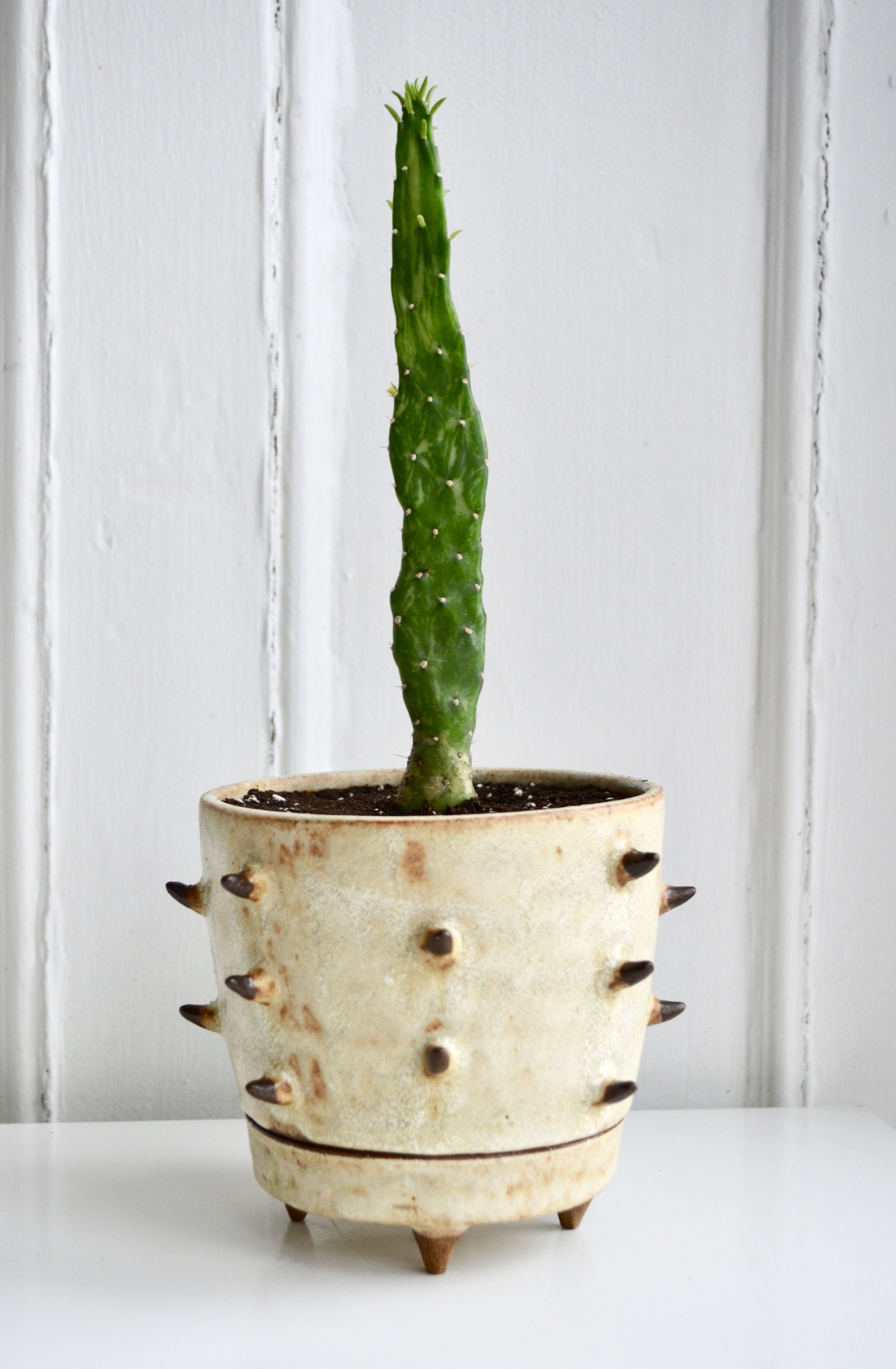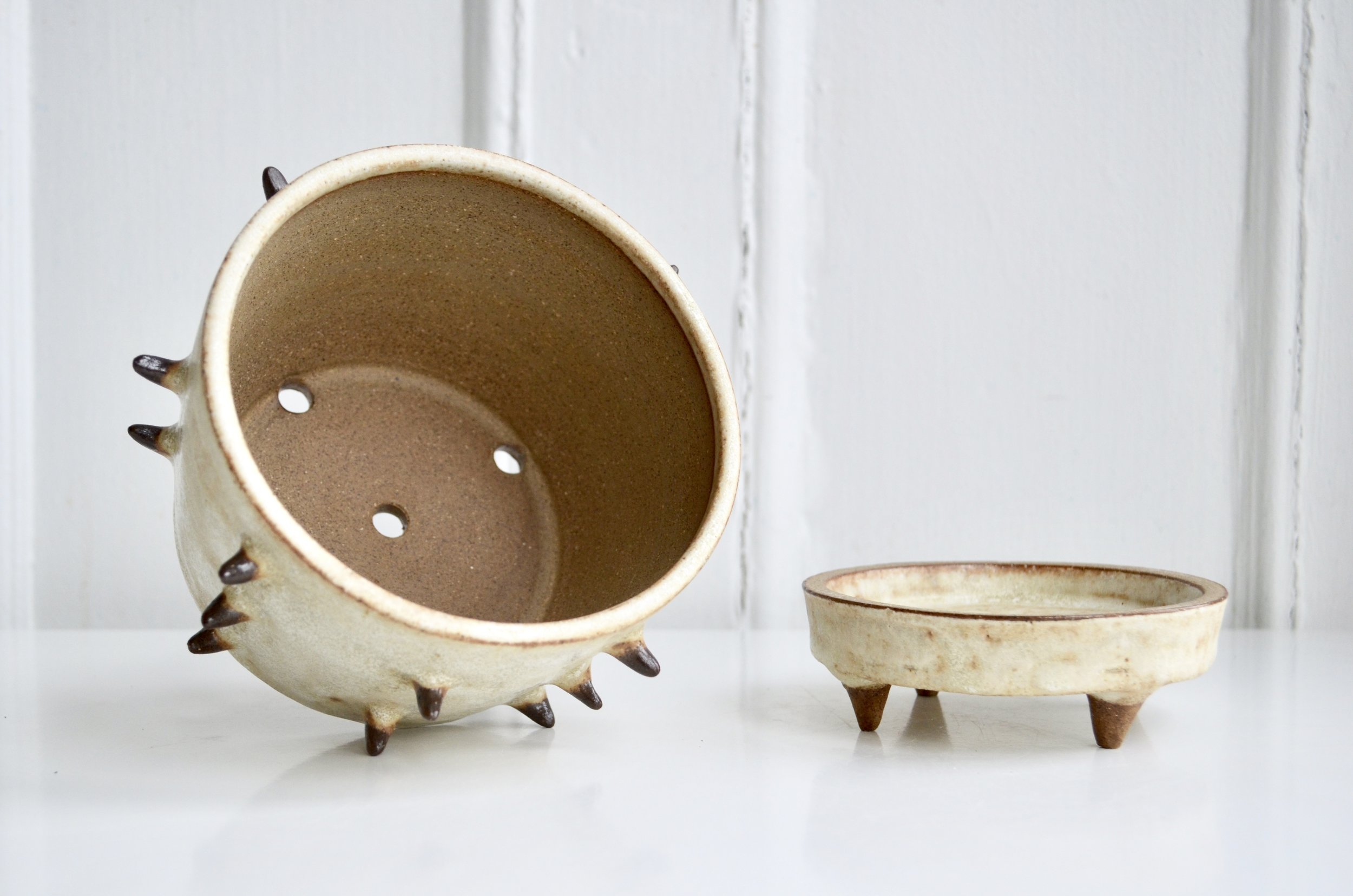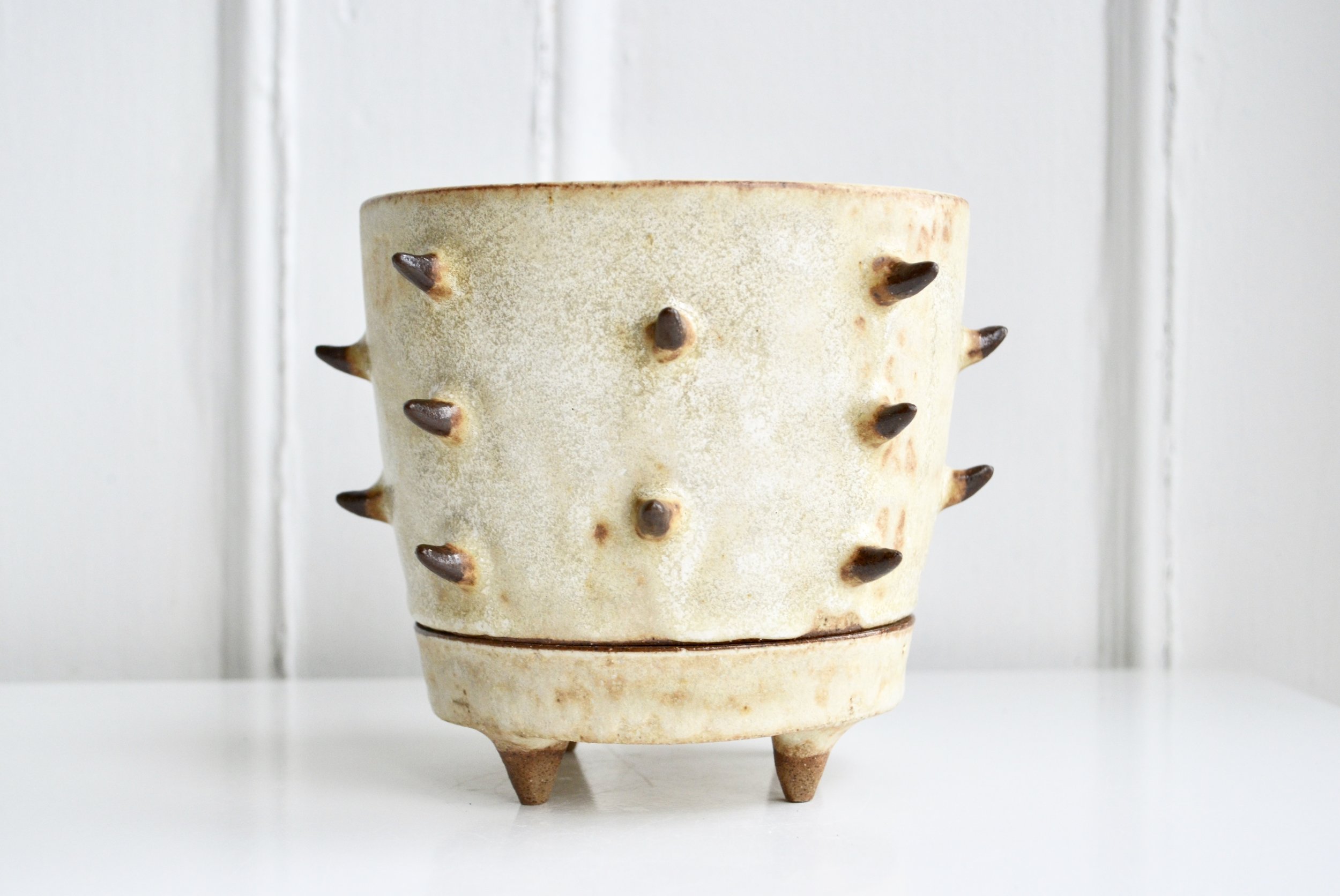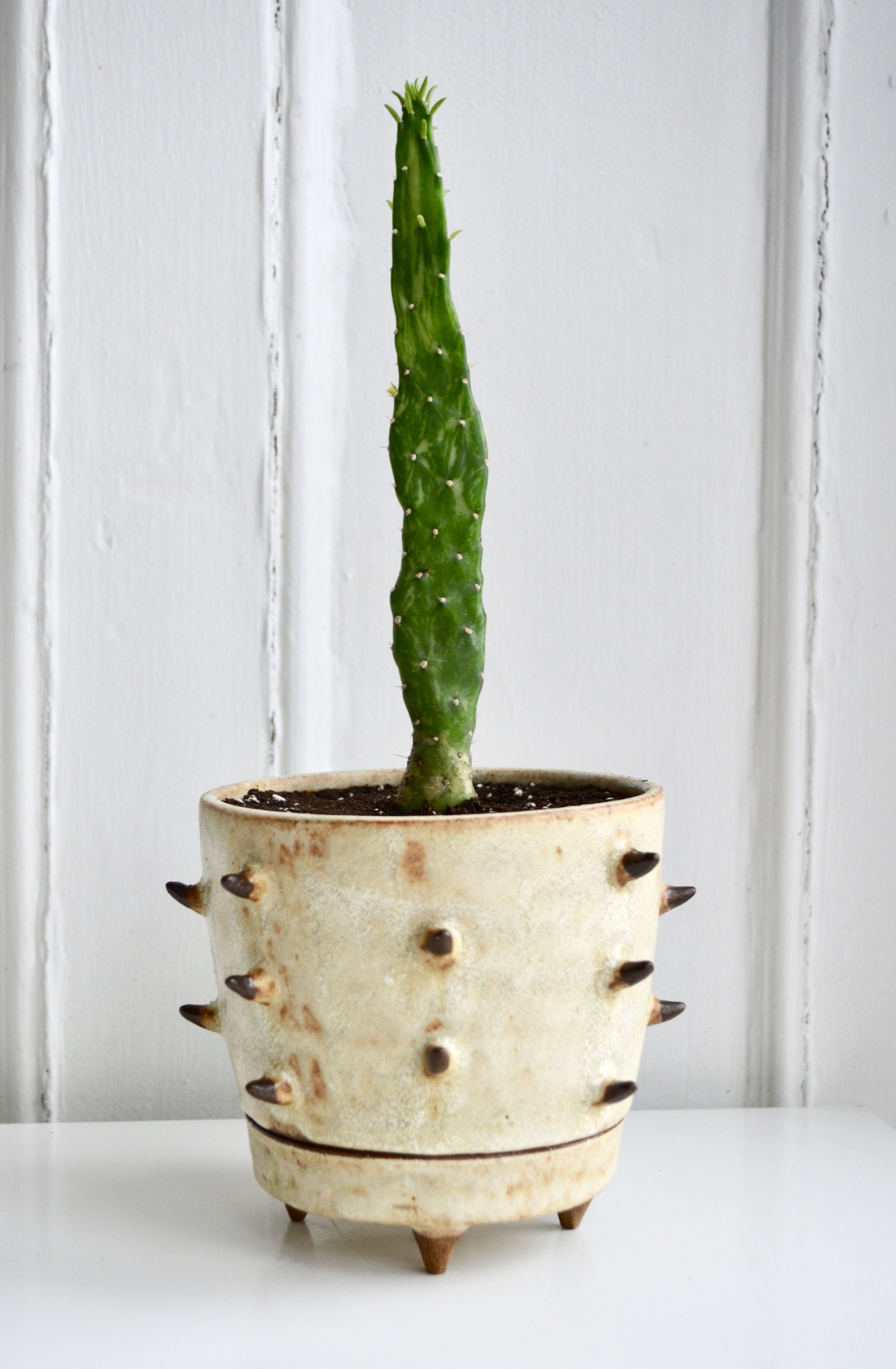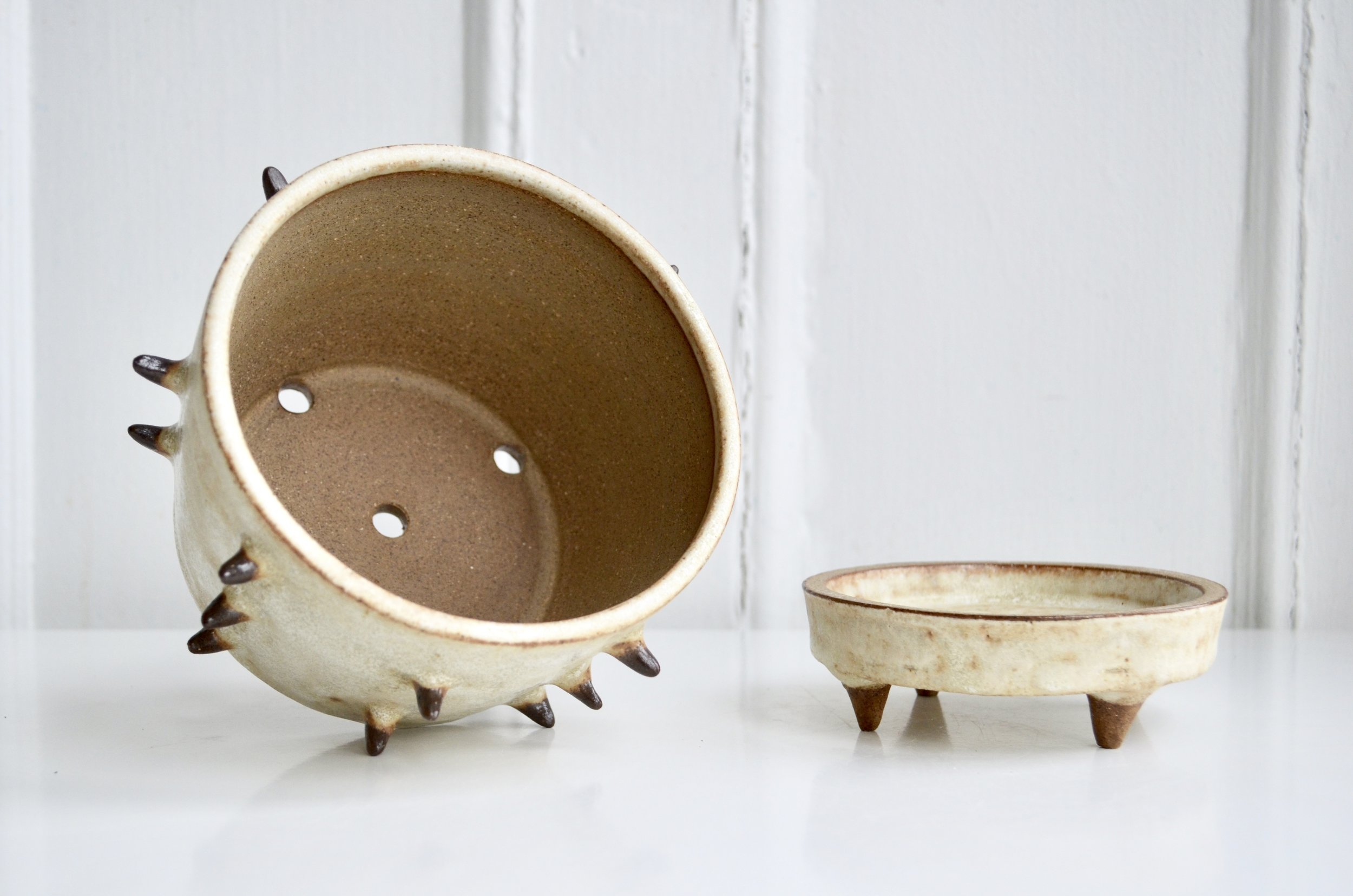 sold out
Spiky Textured Cactus Planter Off-White
This spiky, oatmeal colored planter was inspired by cacti and made using a durable brown stoneware clay body.
The tray beneath has four pointed feet, left unglazed in the same style as the textural spikes on the body.
This planter has five drain holes and the inside has been left unglazed to help with absorption of excess water, making this the perfect home for a cactus.
This piece measures - 6 W x 5 H in. with tray, and the interior height is 3.5 inches.