Sculpted Platter - Soft Green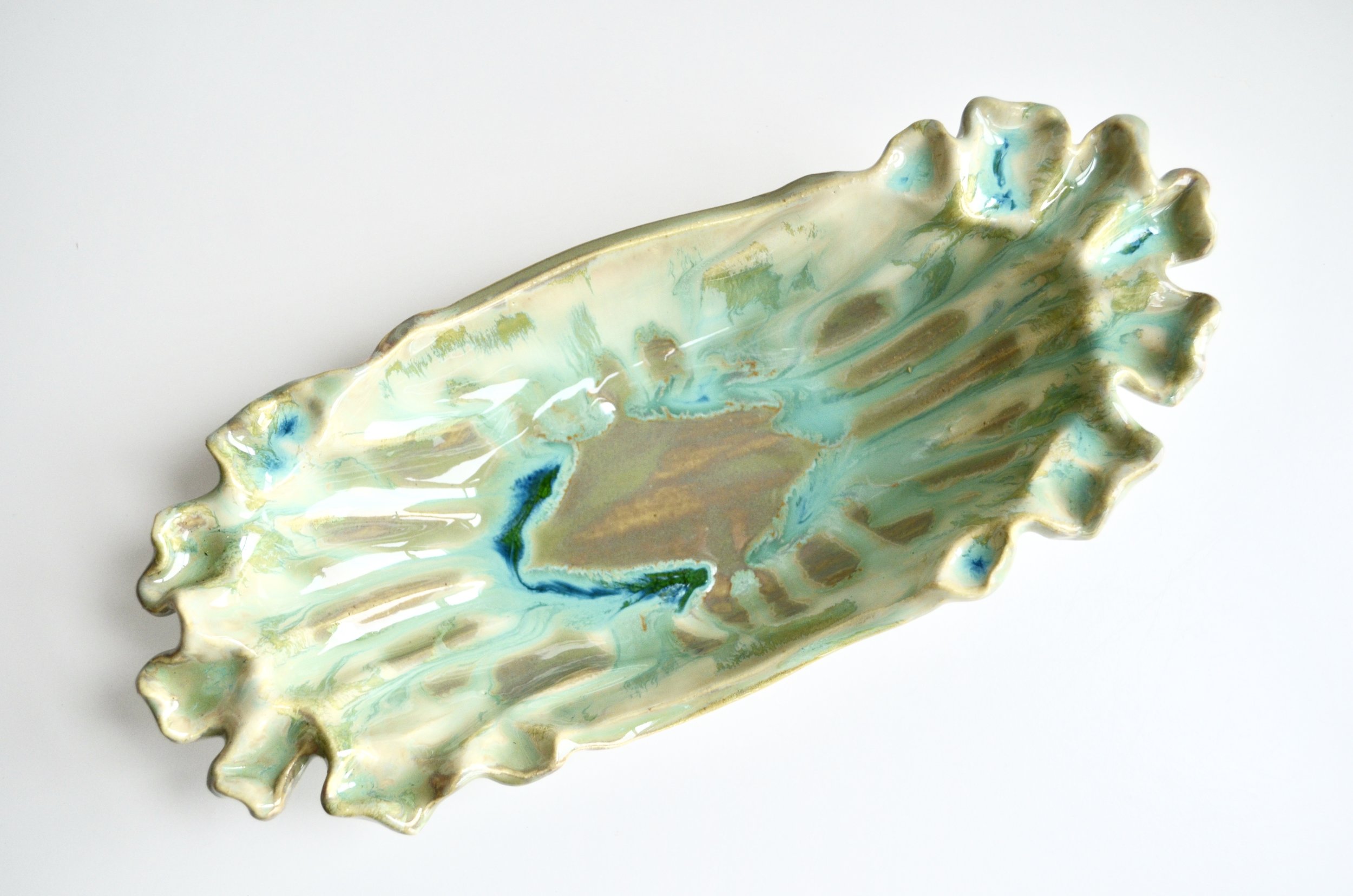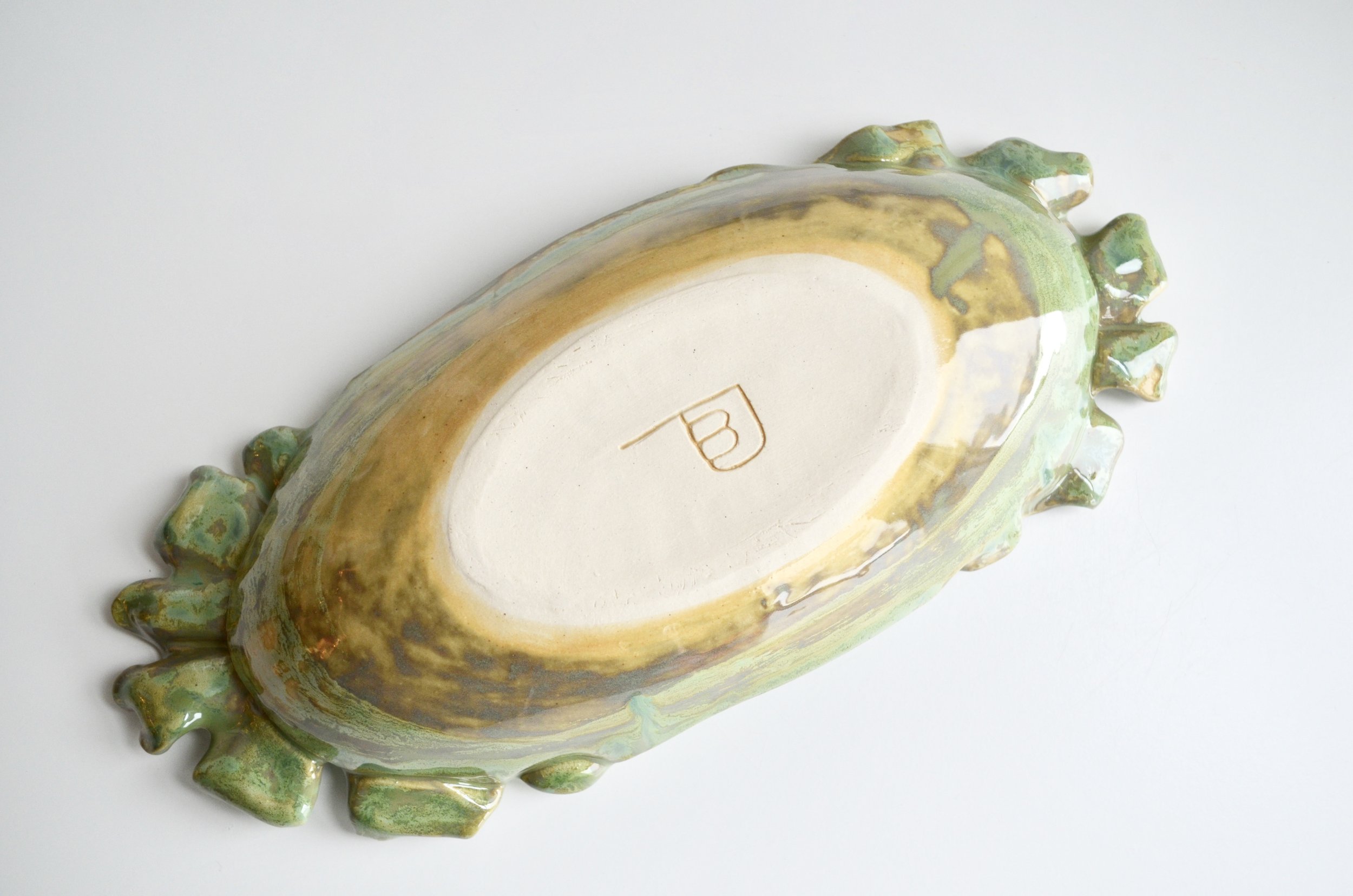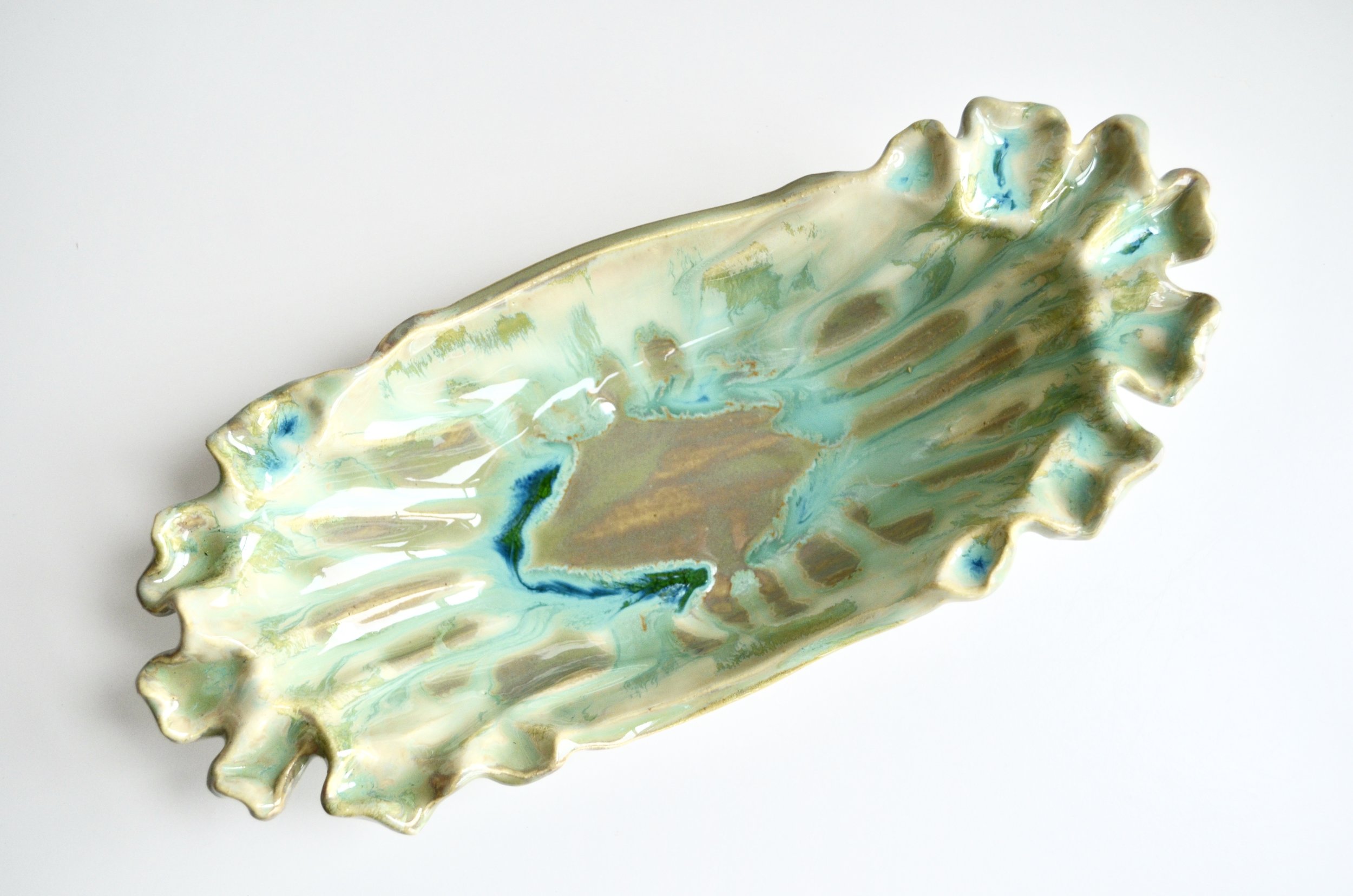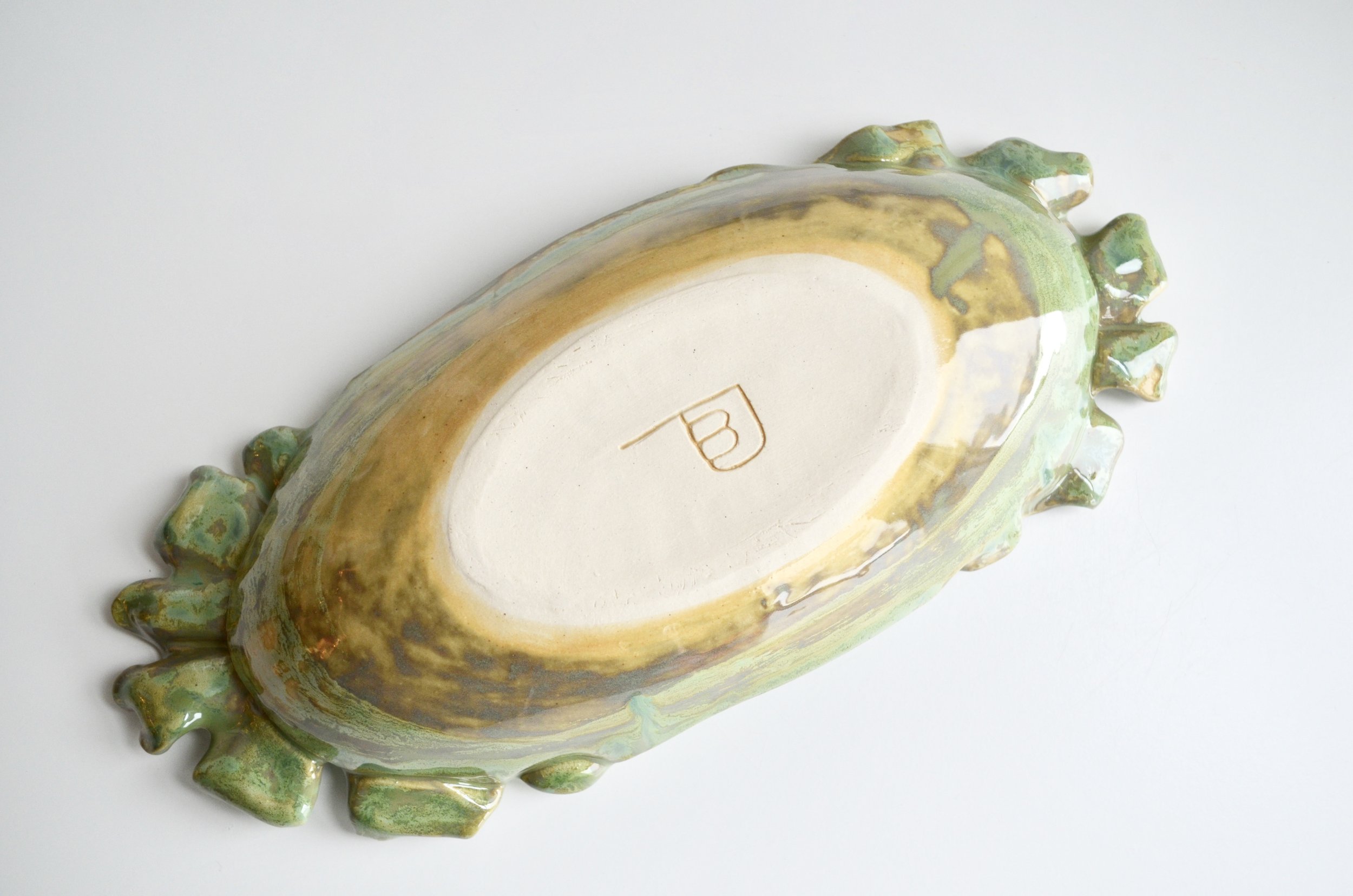 sold out
Sculpted Platter - Soft Green
This hand sculpted platter is made from white stoneware clay. Its interior is glazed with layers of muted green tones, which pool into concentrated blues. The exterior has rustic coloring, comprised of a pale yellow muddled with purple and green accents.
This platter works perfectly as a unique center piece or serving dish.
Measurements - 13.5 L x 5.5 W x 3 H in.

This piece is microwave/dishwasher safe and all glazes are food safe.