Footed Dreamy Blue Cat/Dog Water Dish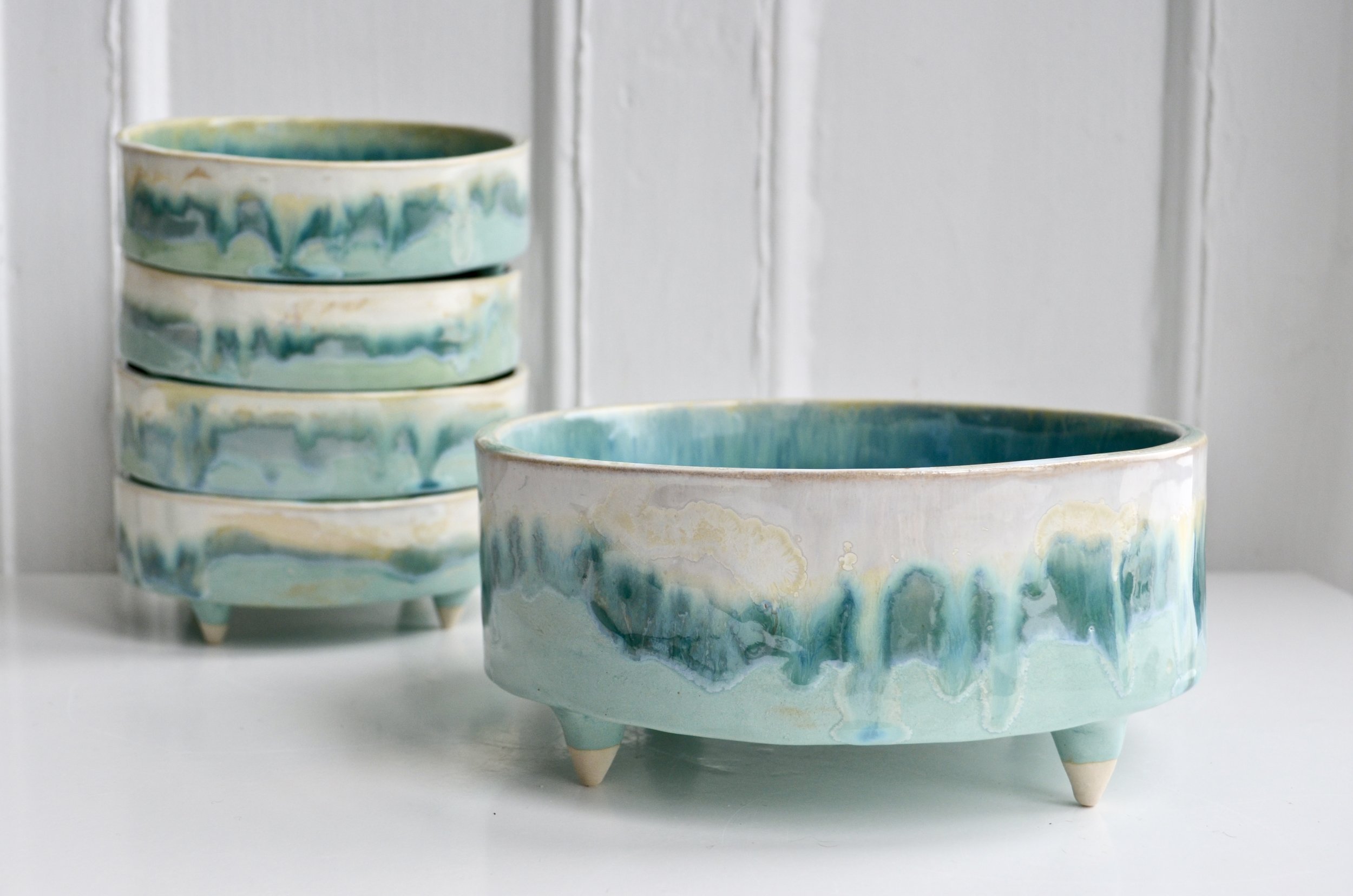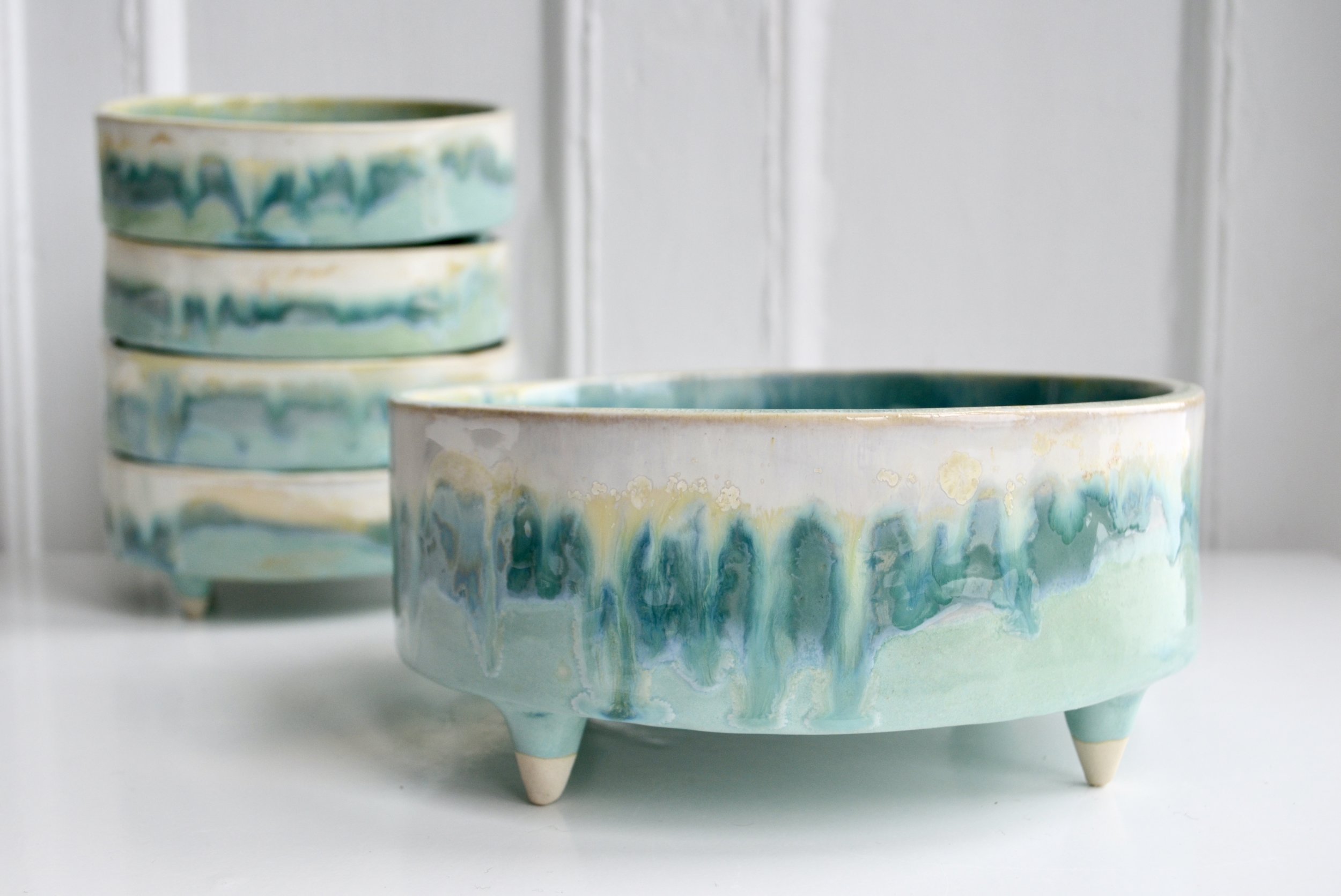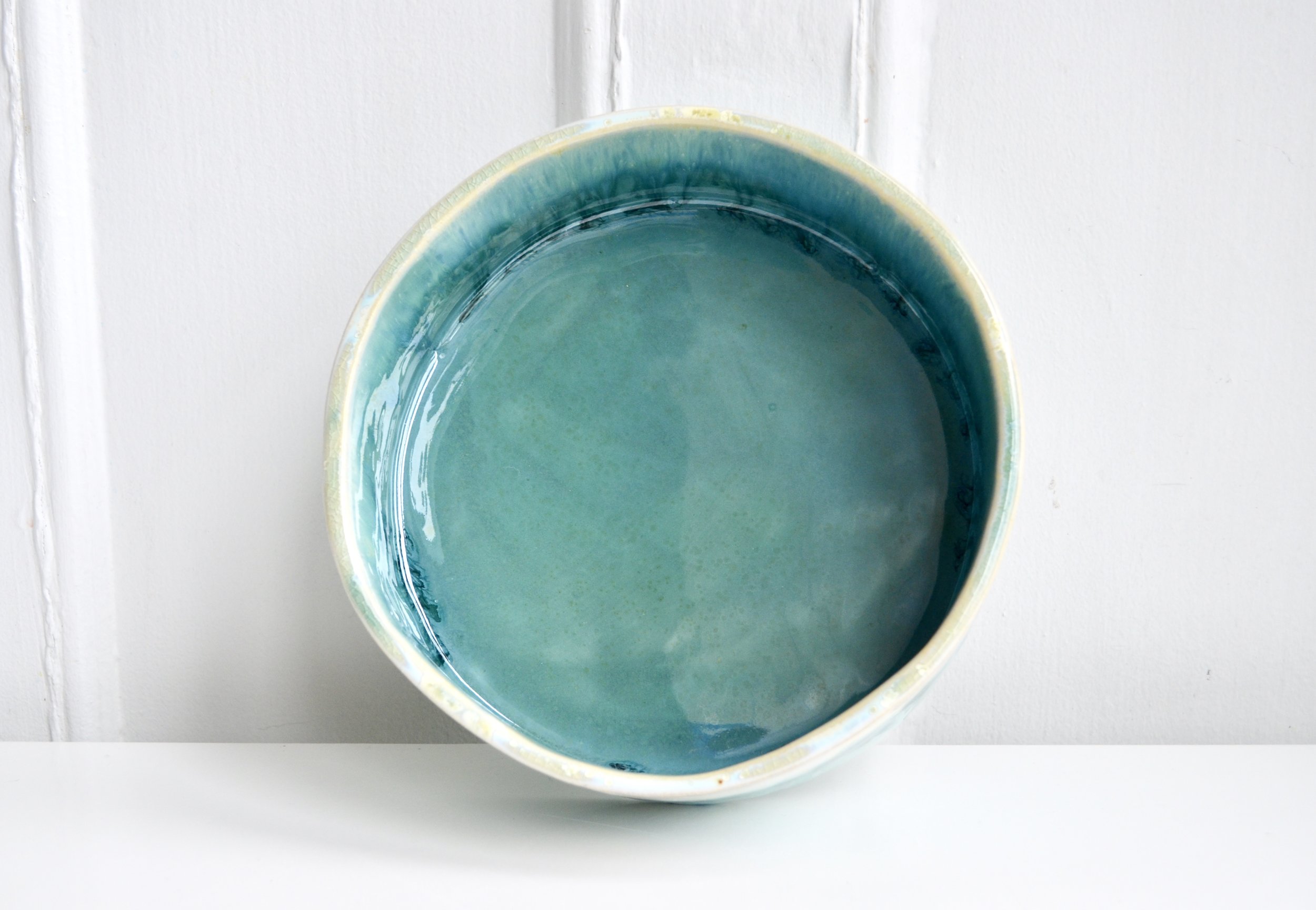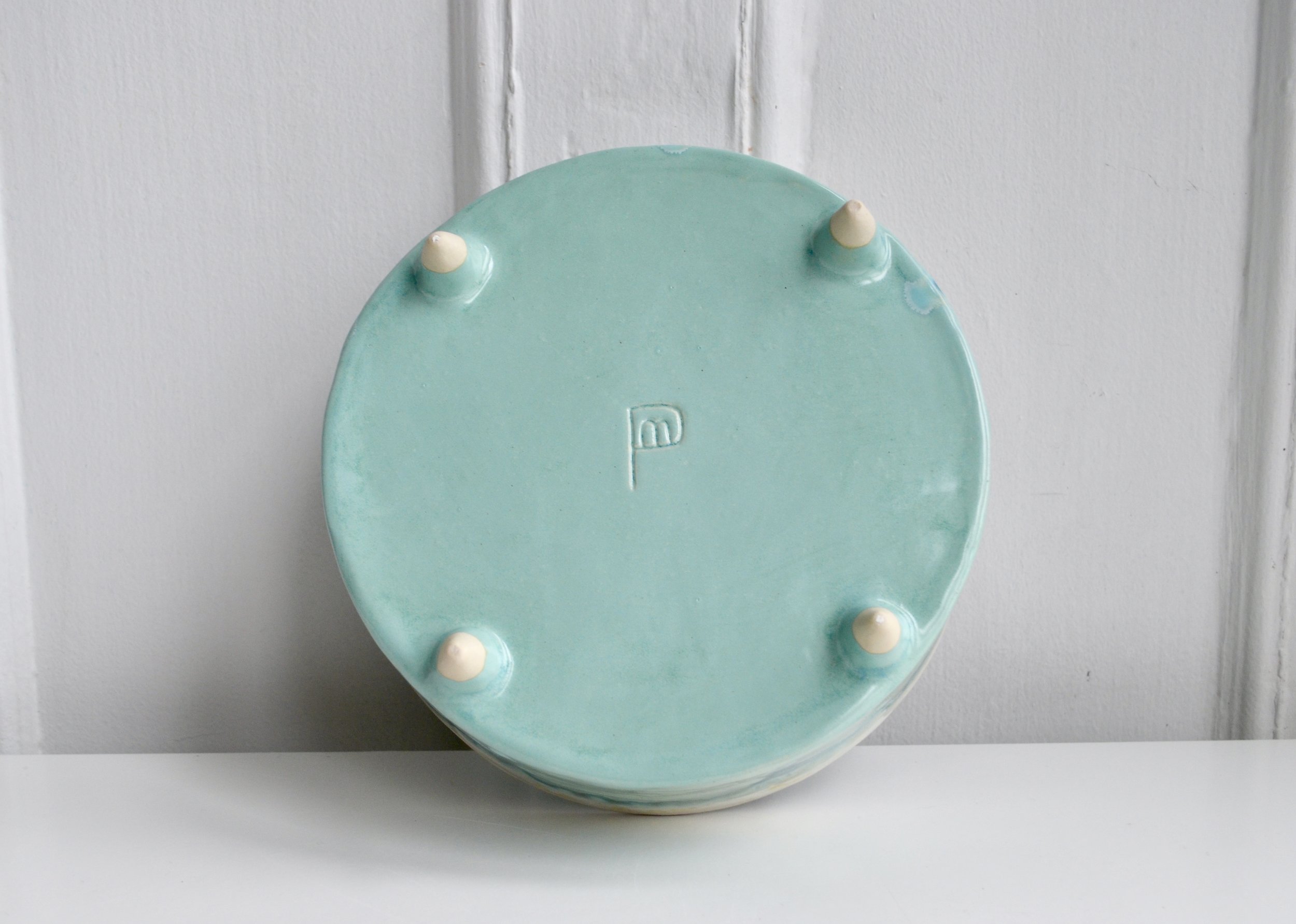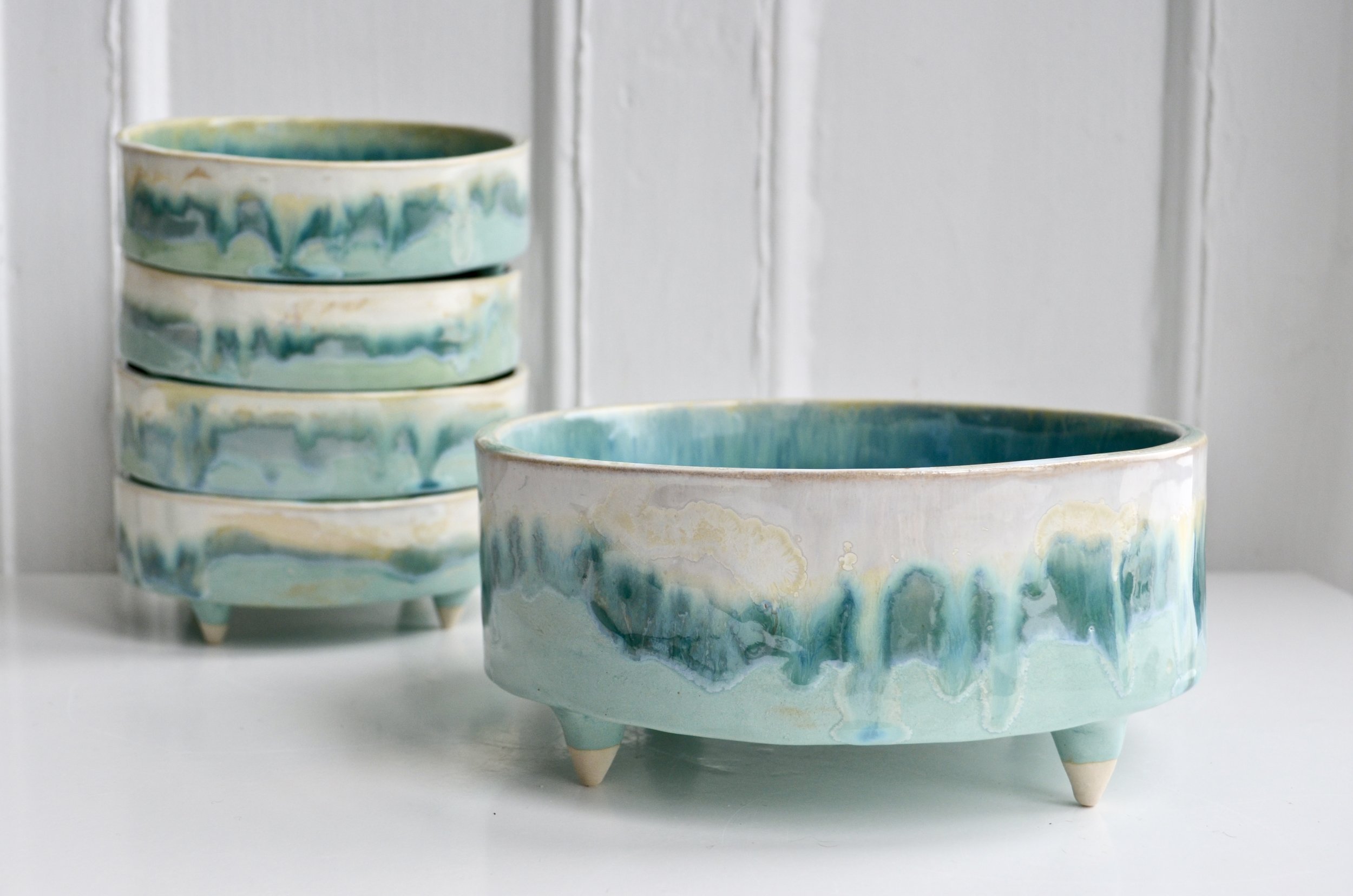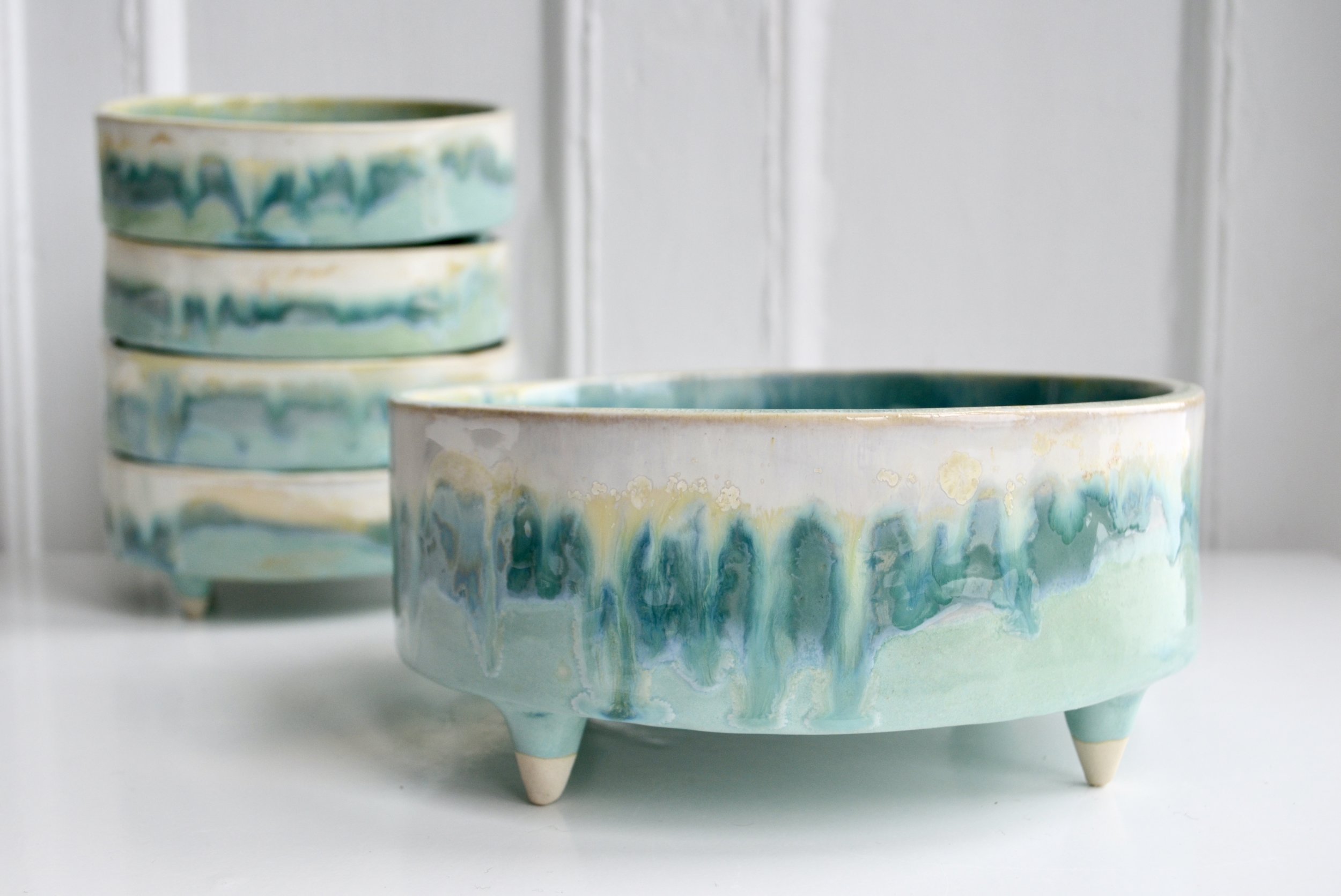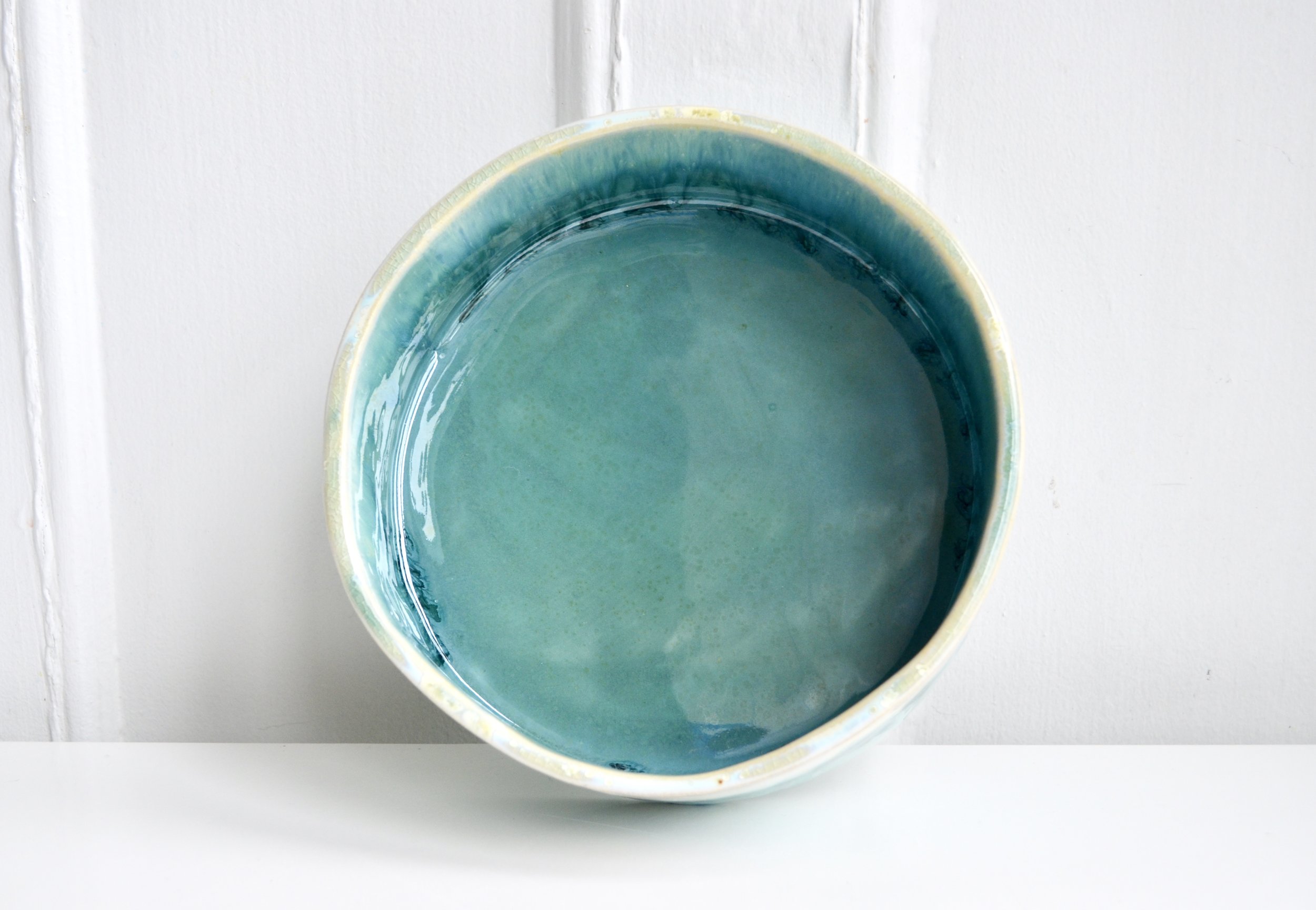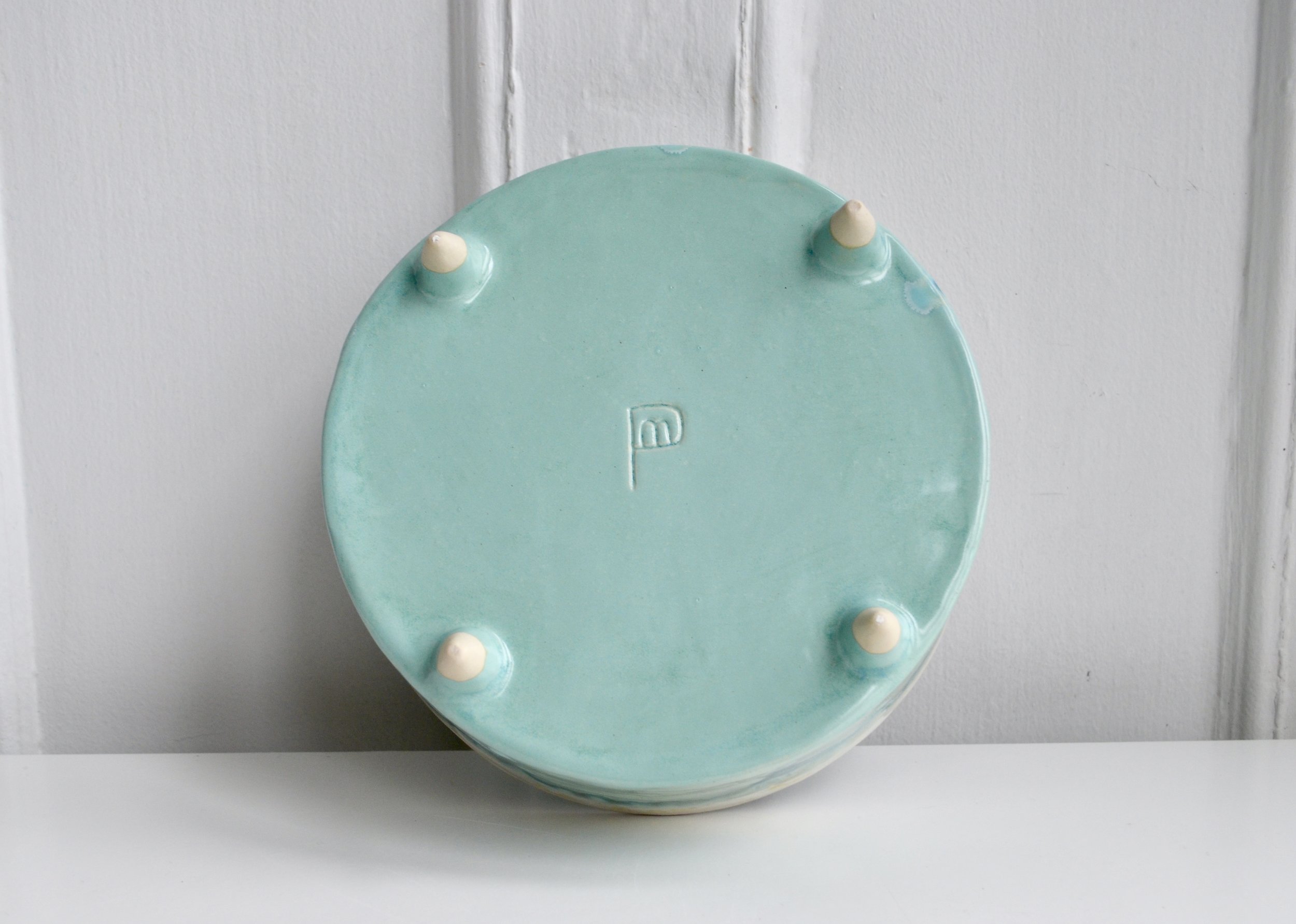 sold out
Footed Dreamy Blue Cat/Dog Water Dish
This ceramic water dish was hand built with four triangular feet and is made from a durable white stoneware clay body. The rim has layers of rich blues combined with a white/yellow crystalline glaze that flows down the sides creating beautiful beach-tones.
This bowl was built by hand rather than wheel thrown, giving it an organic/imperfect shape.
This piece makes a perfect pet water bowl and was made with extra clay to make it durable.
Measurements- 7.75 L x 3.5 H in.
~This piece is microwave, dishwasher, and food safe!~