Flowing Blue Scalloped Nesting Bowl Set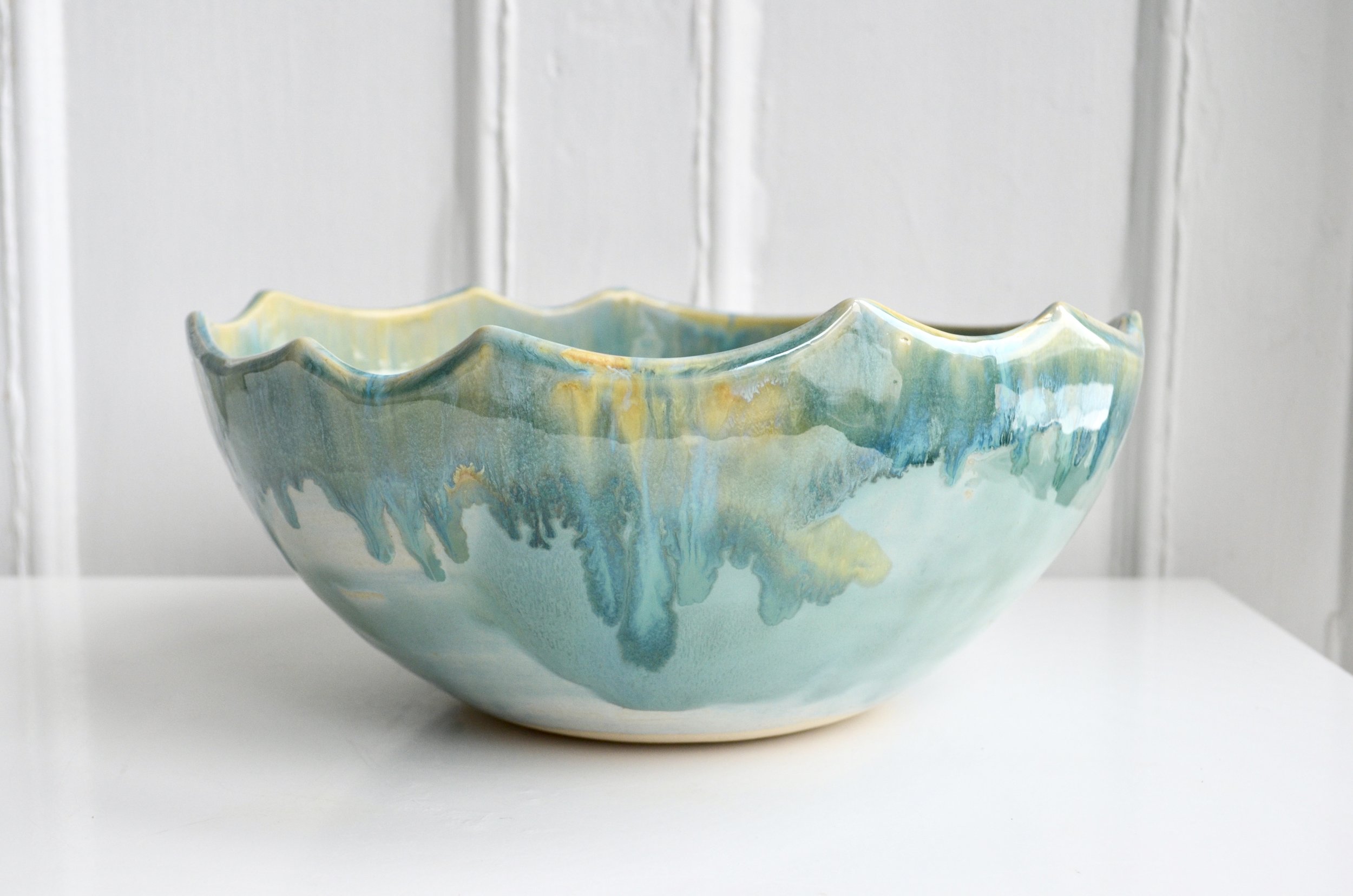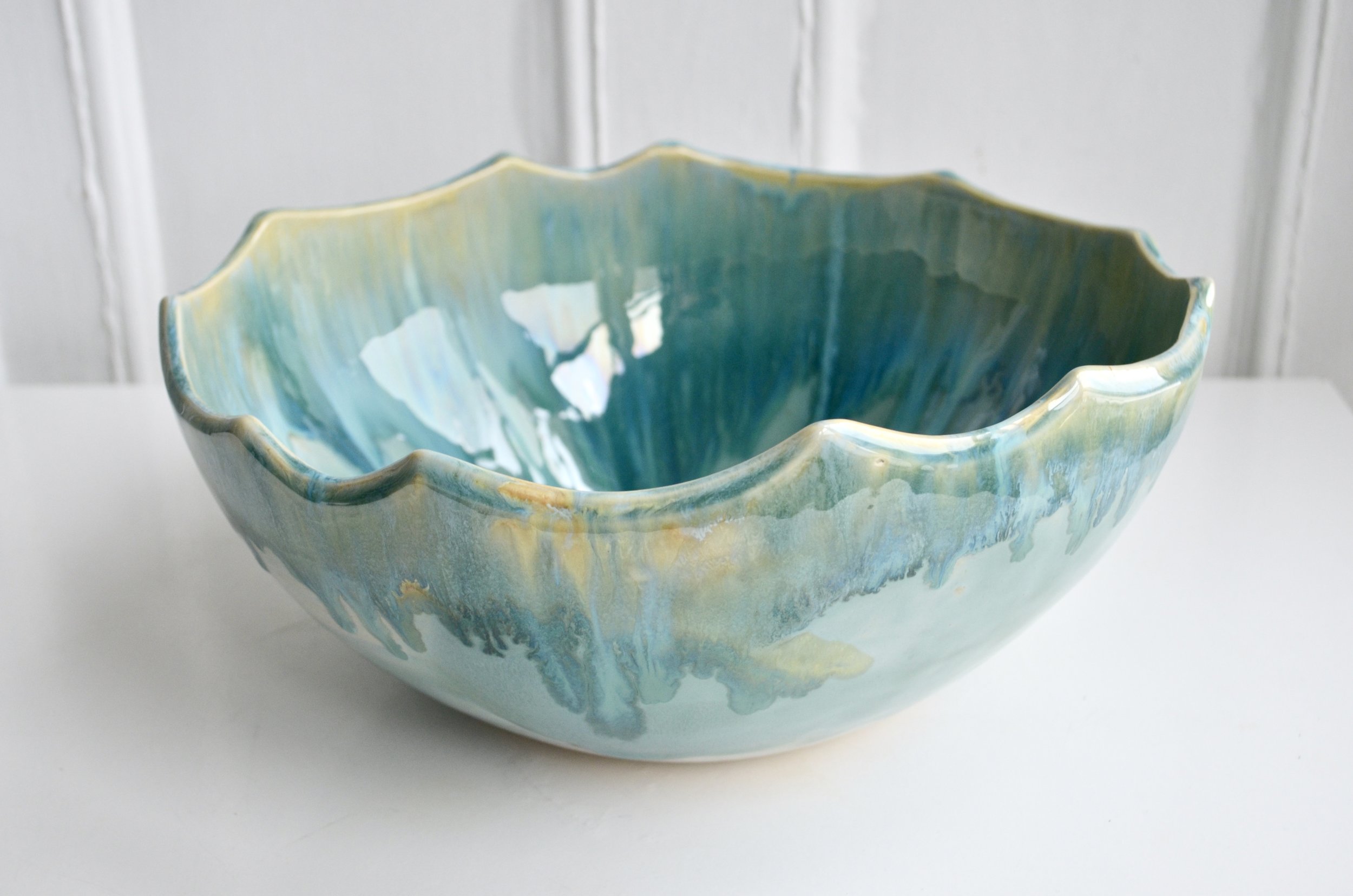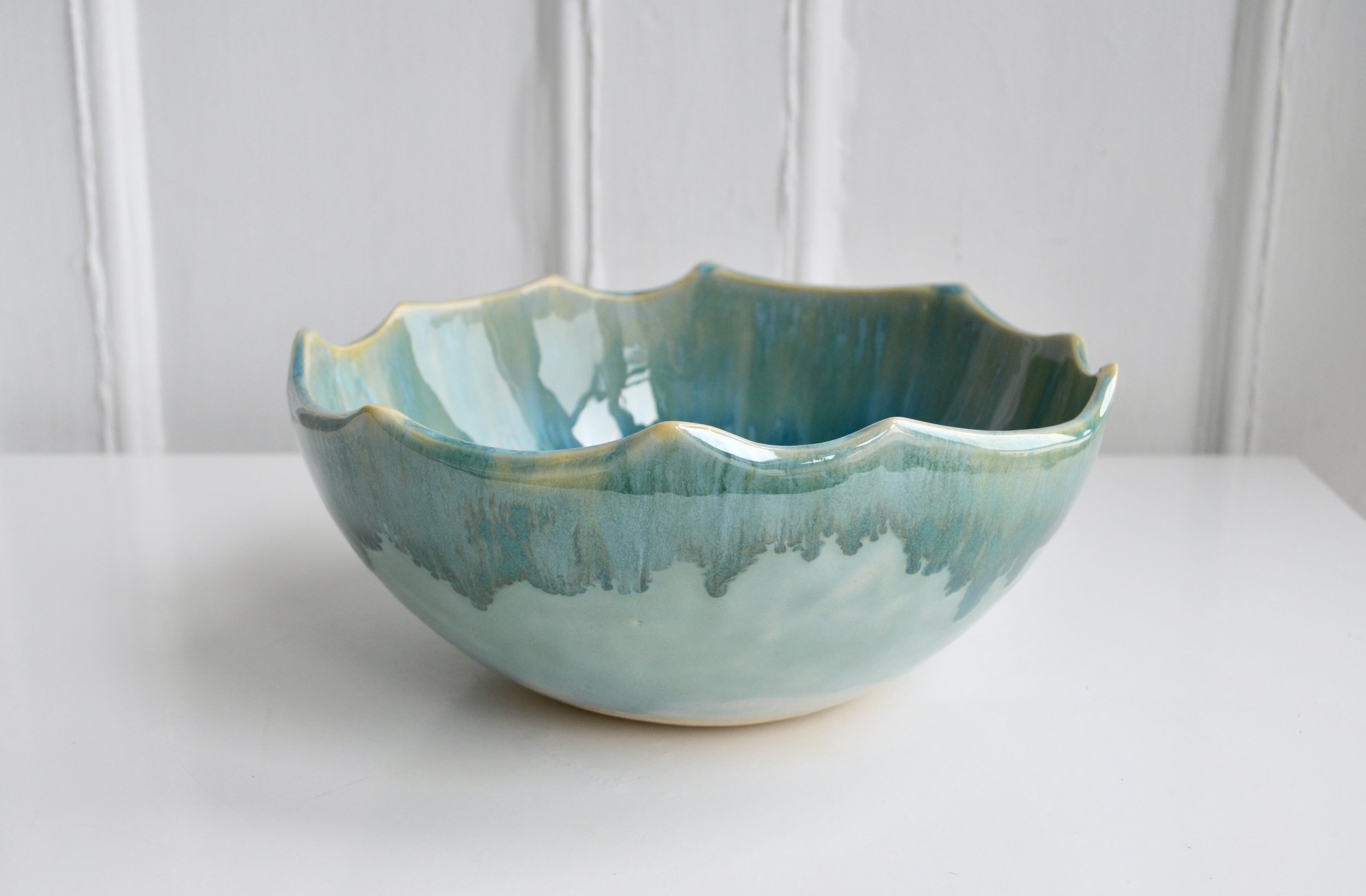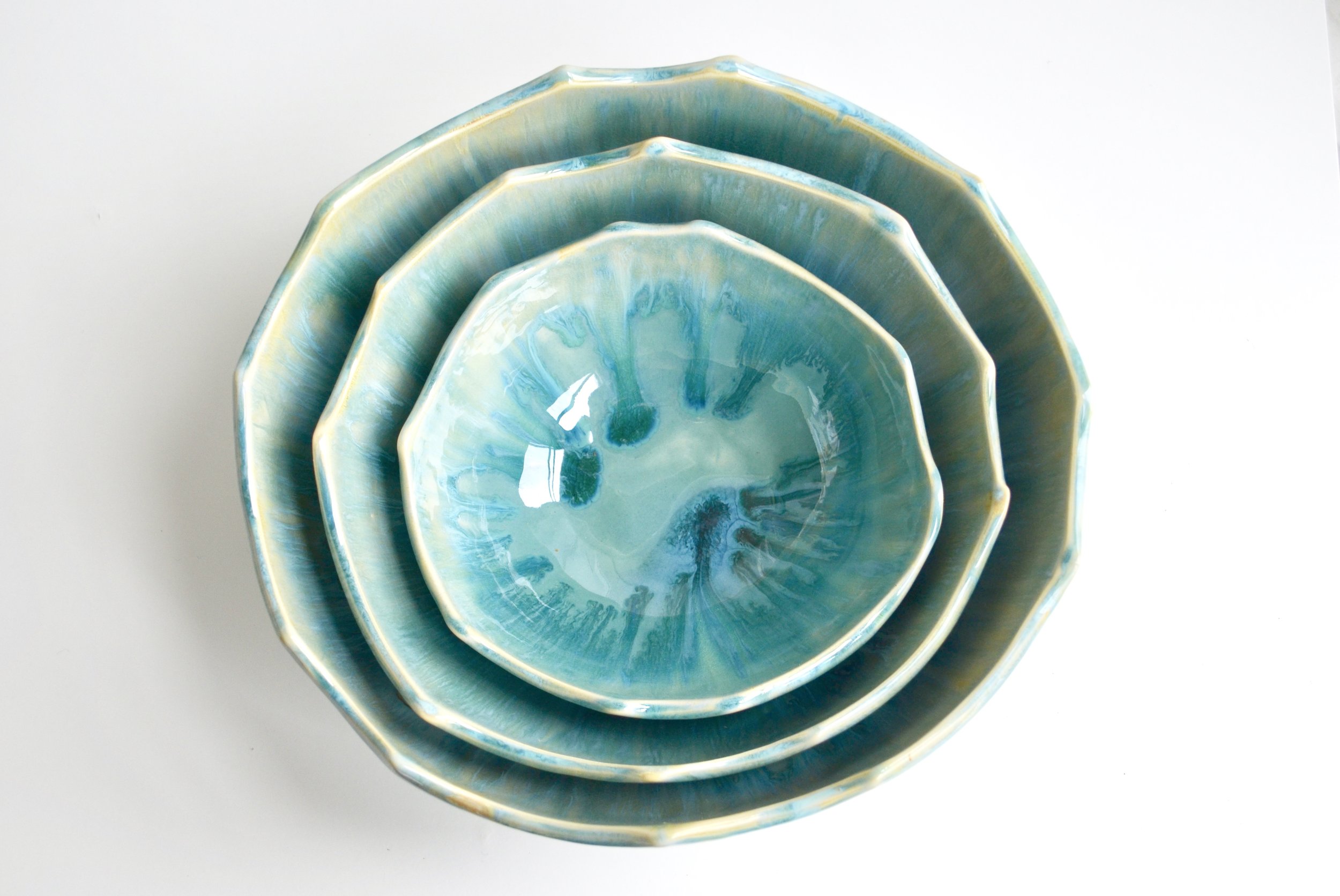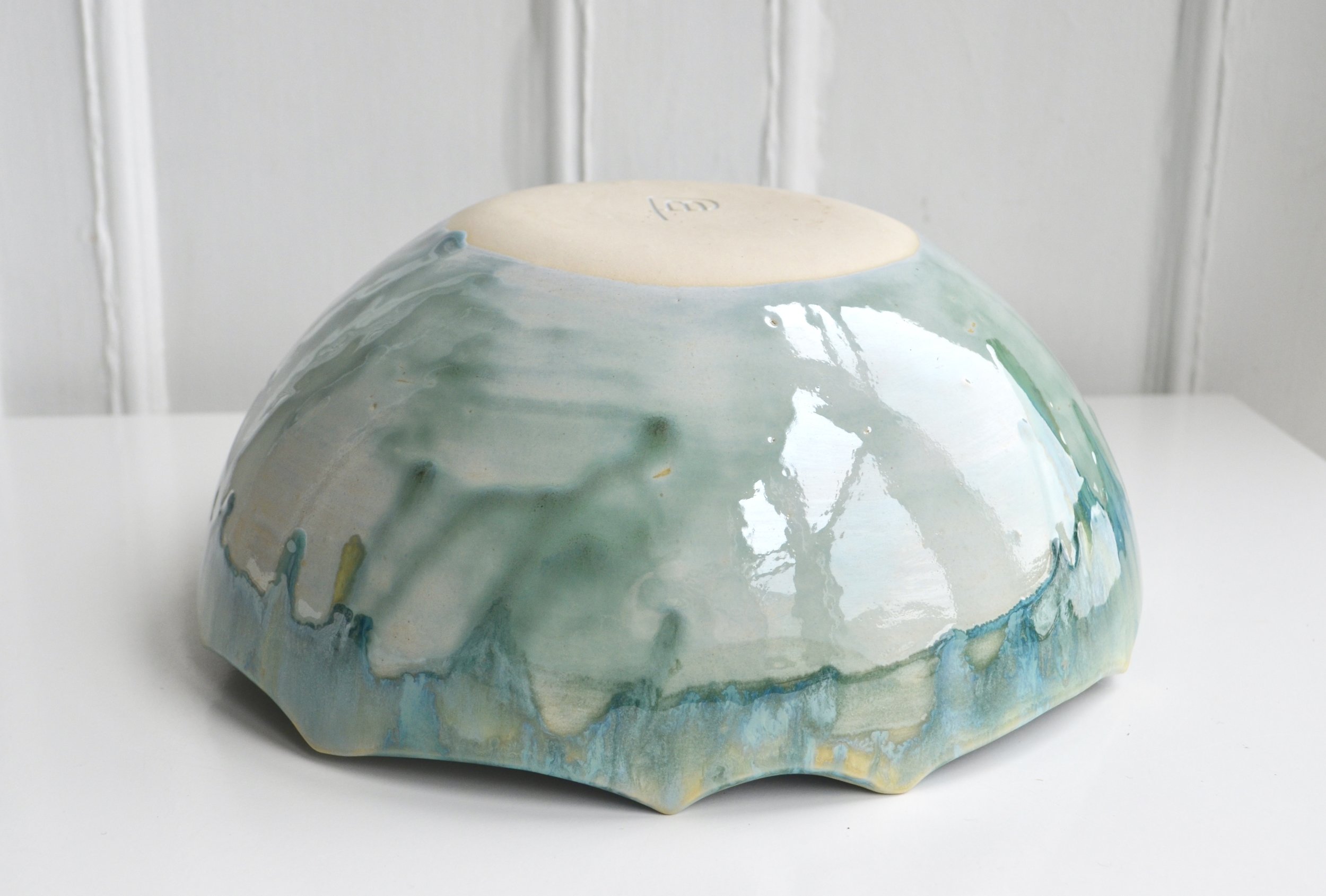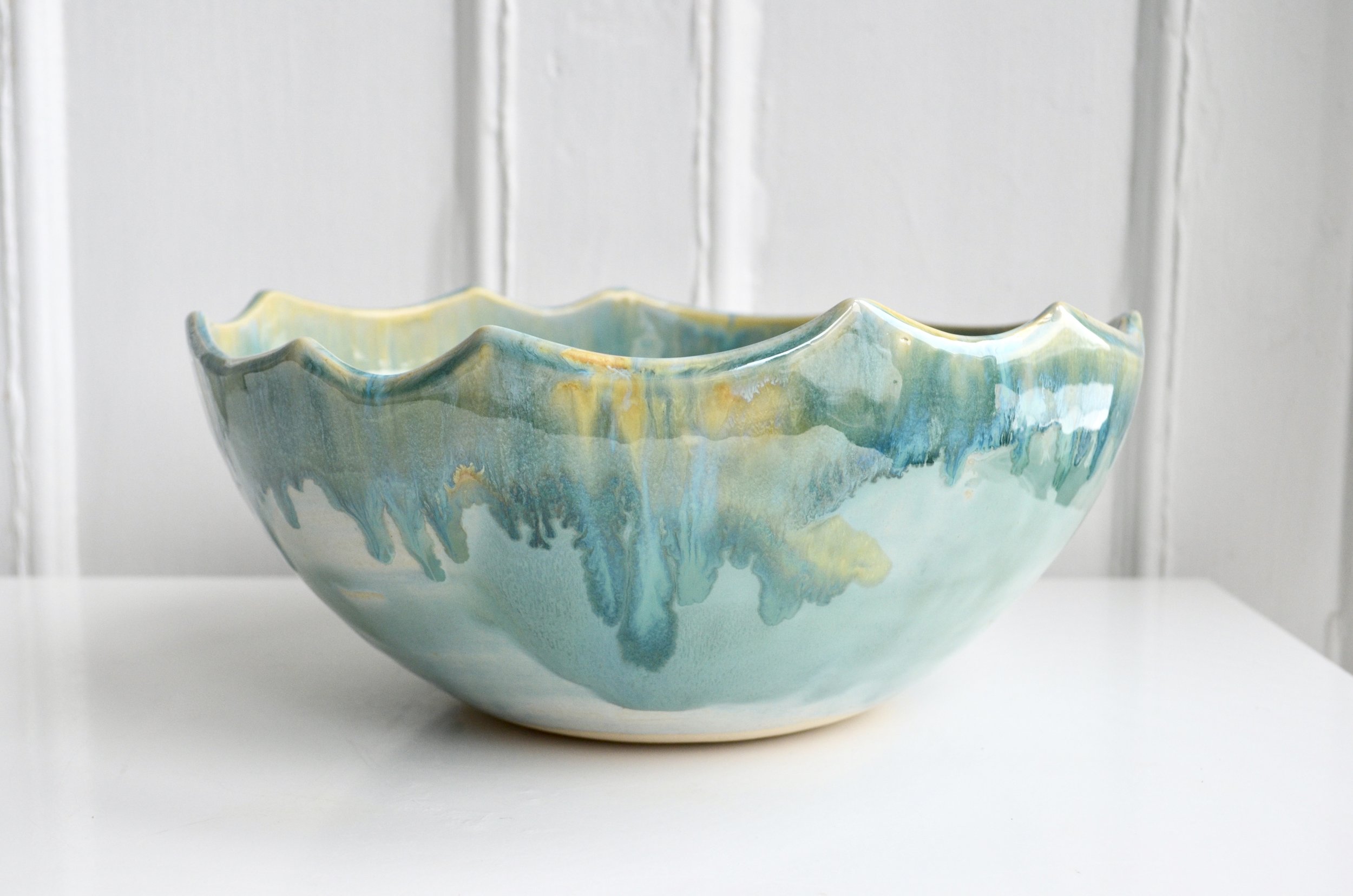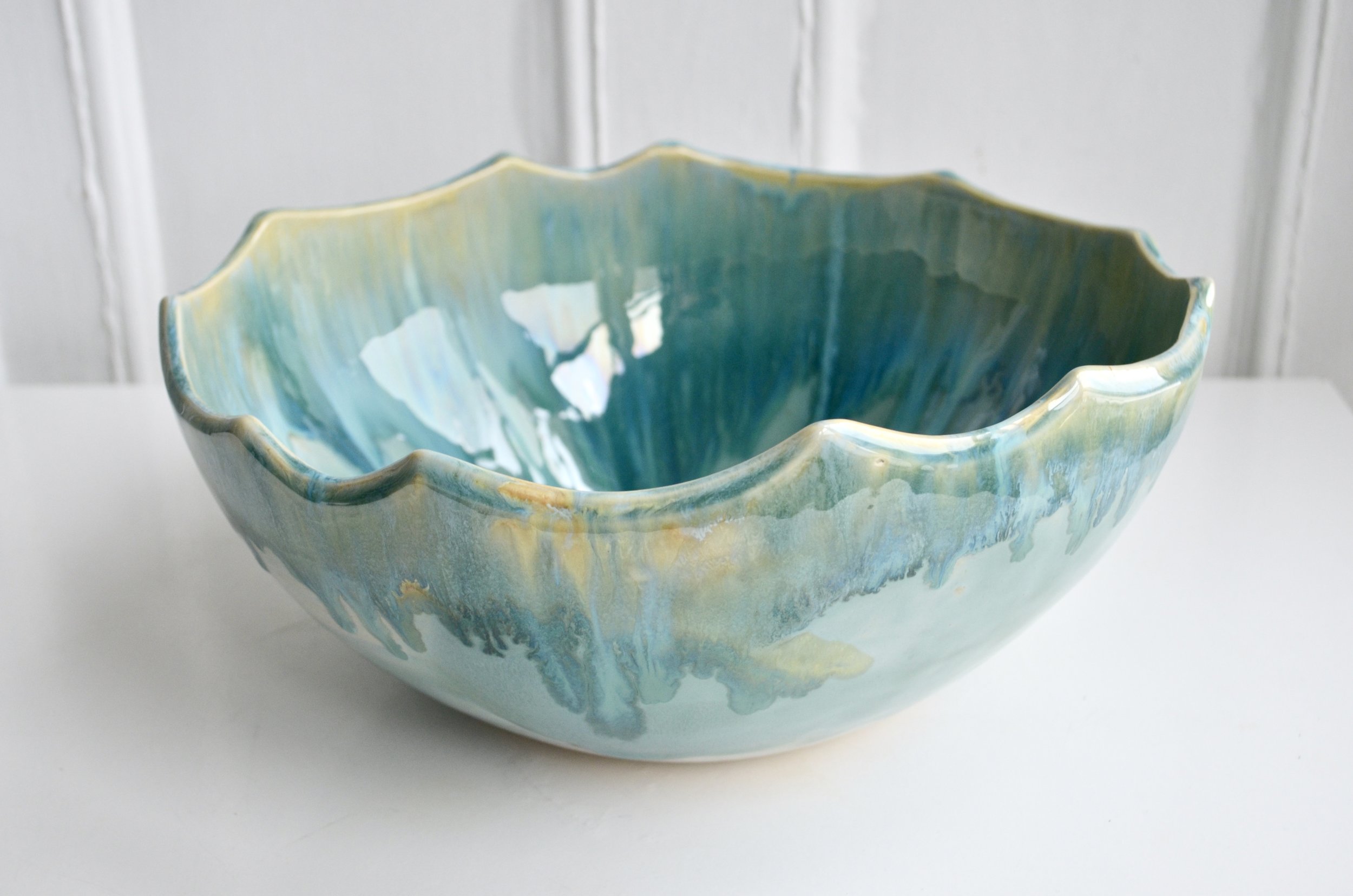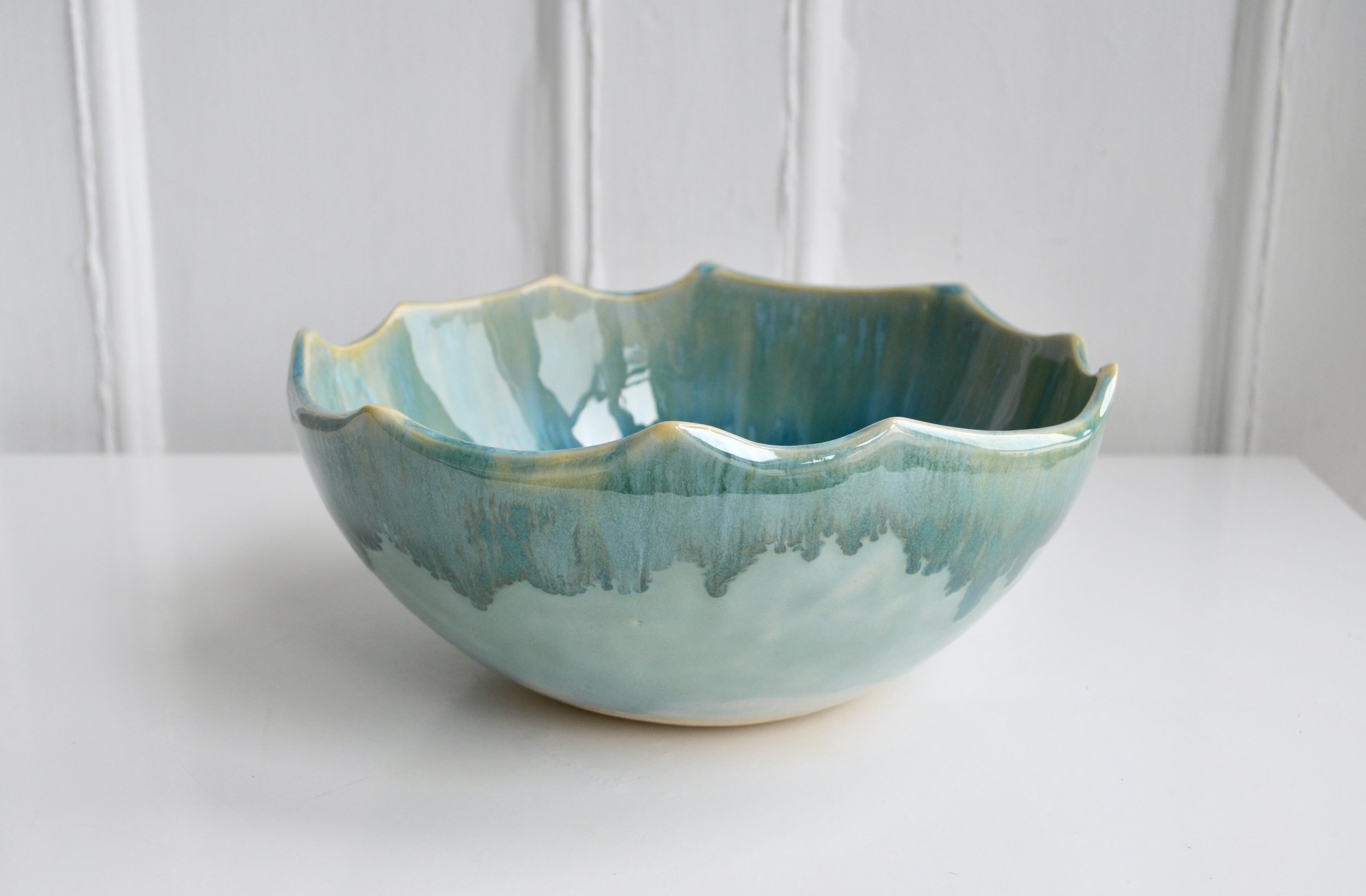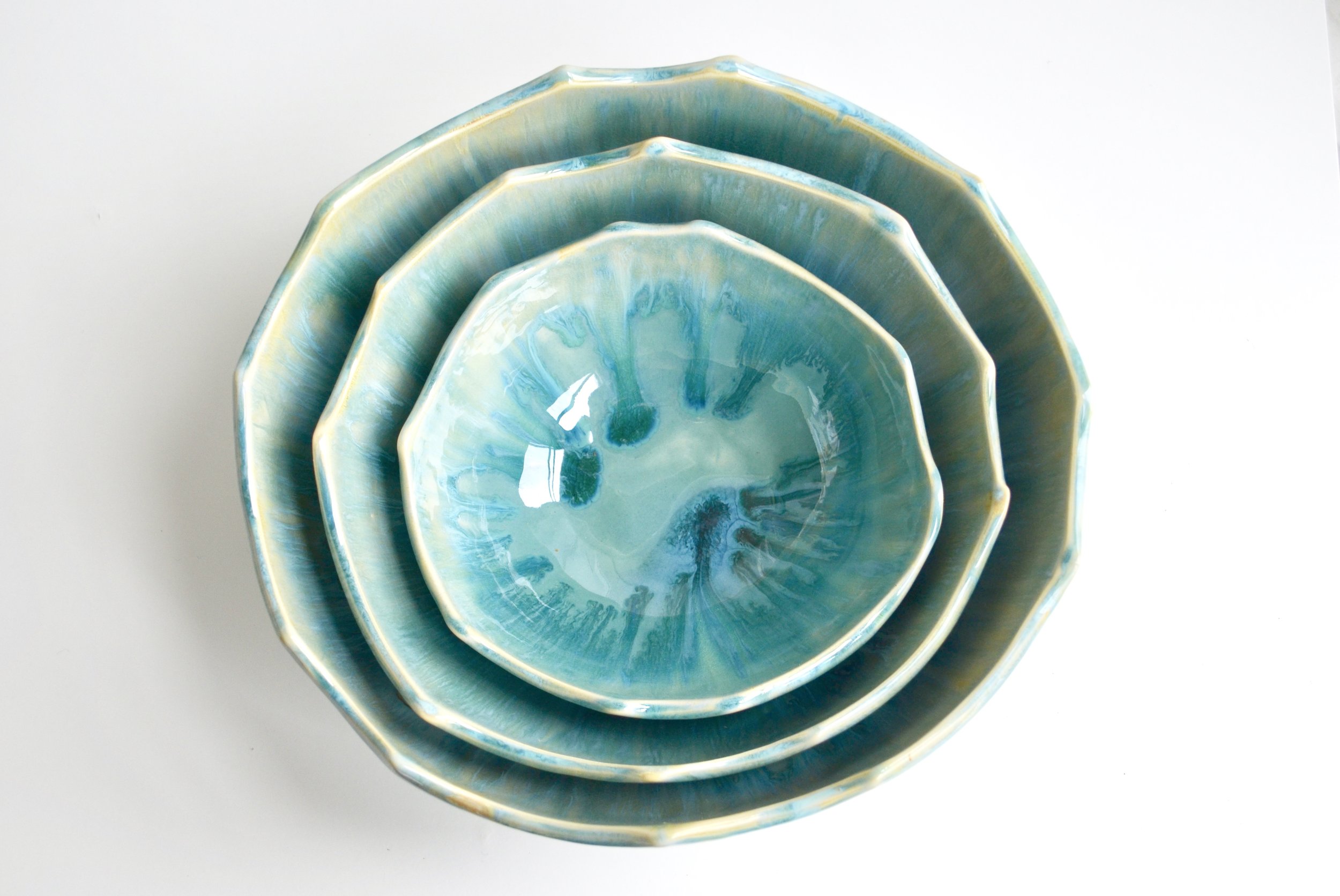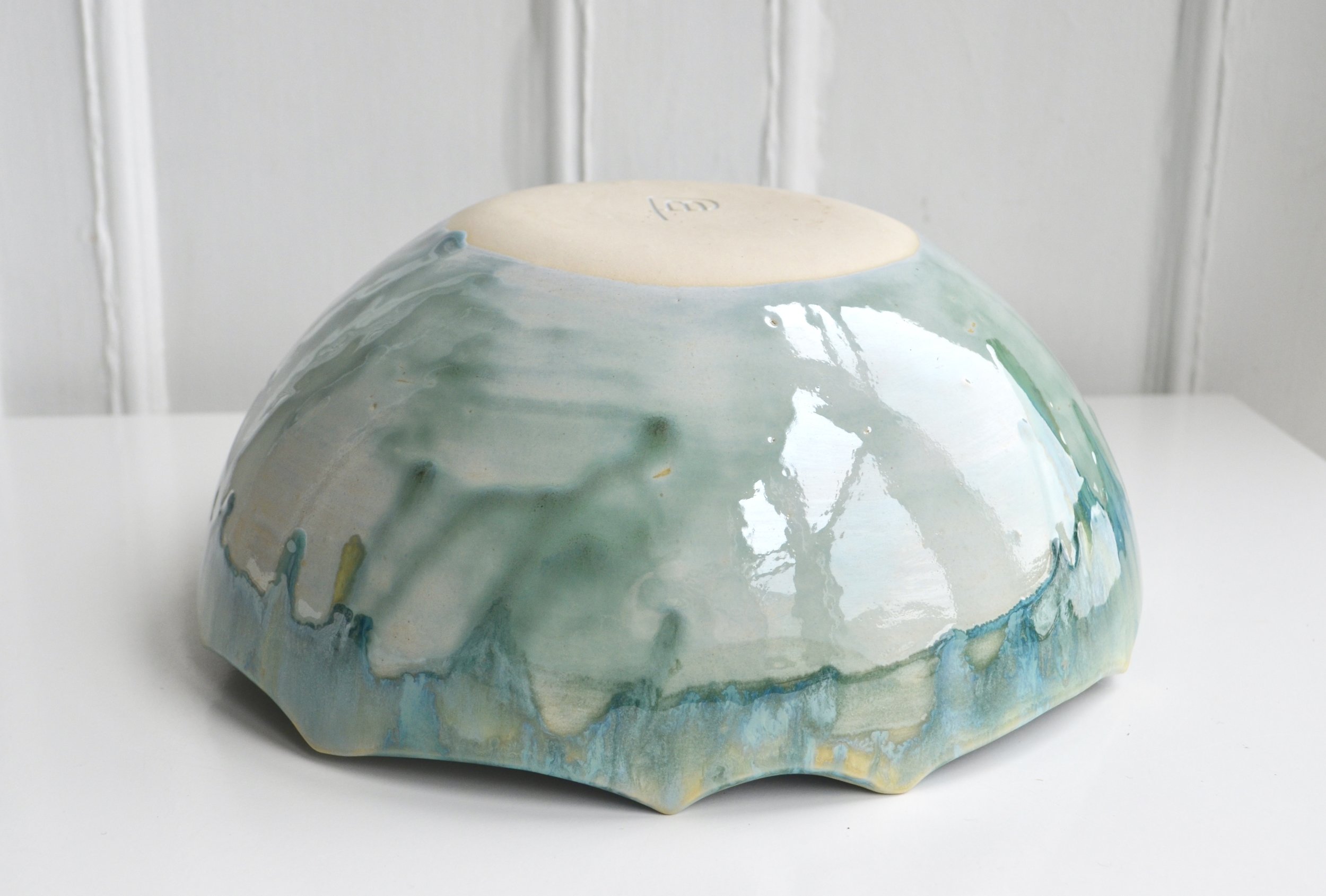 sold out
Flowing Blue Scalloped Nesting Bowl Set
This set of three nesting bowls was hand built using a white stoneware clay body. Each bowl has layers of flowing blue glazes. The rims have been carved to create scalloped waves while the bottoms have been left rounded.
These bowls were built by hand rather than wheel thrown, giving them a slightly imperfect, oval shape.
Measurements-
Large- 11 W x 5 H in.
Medium- 9 W x 4 H in.
Small- 7.25 W x 3.5 H in.
~These bowls are microwave/dishwasher safe, and all glazes are food safe!~