Flowing Blue Mug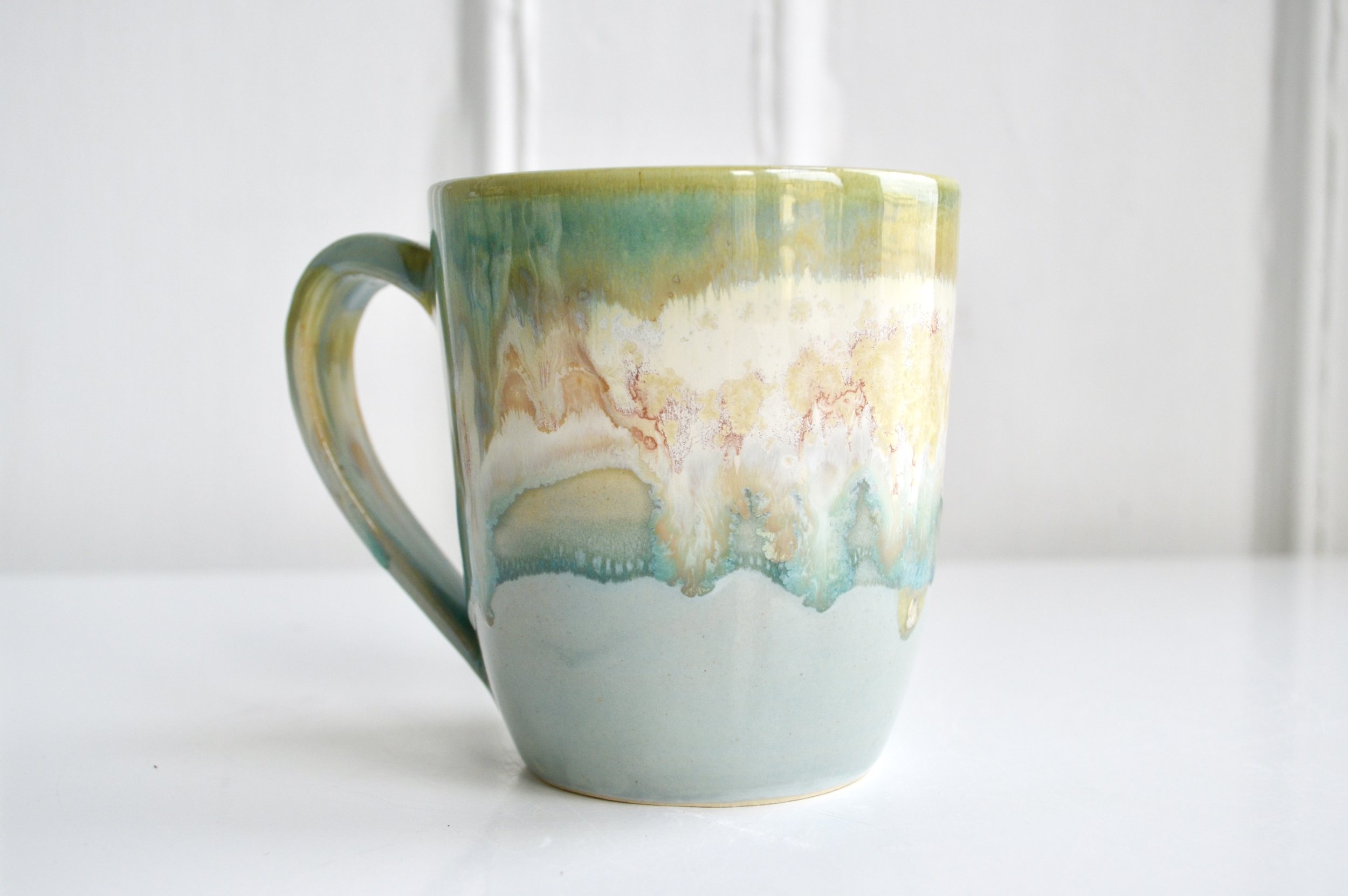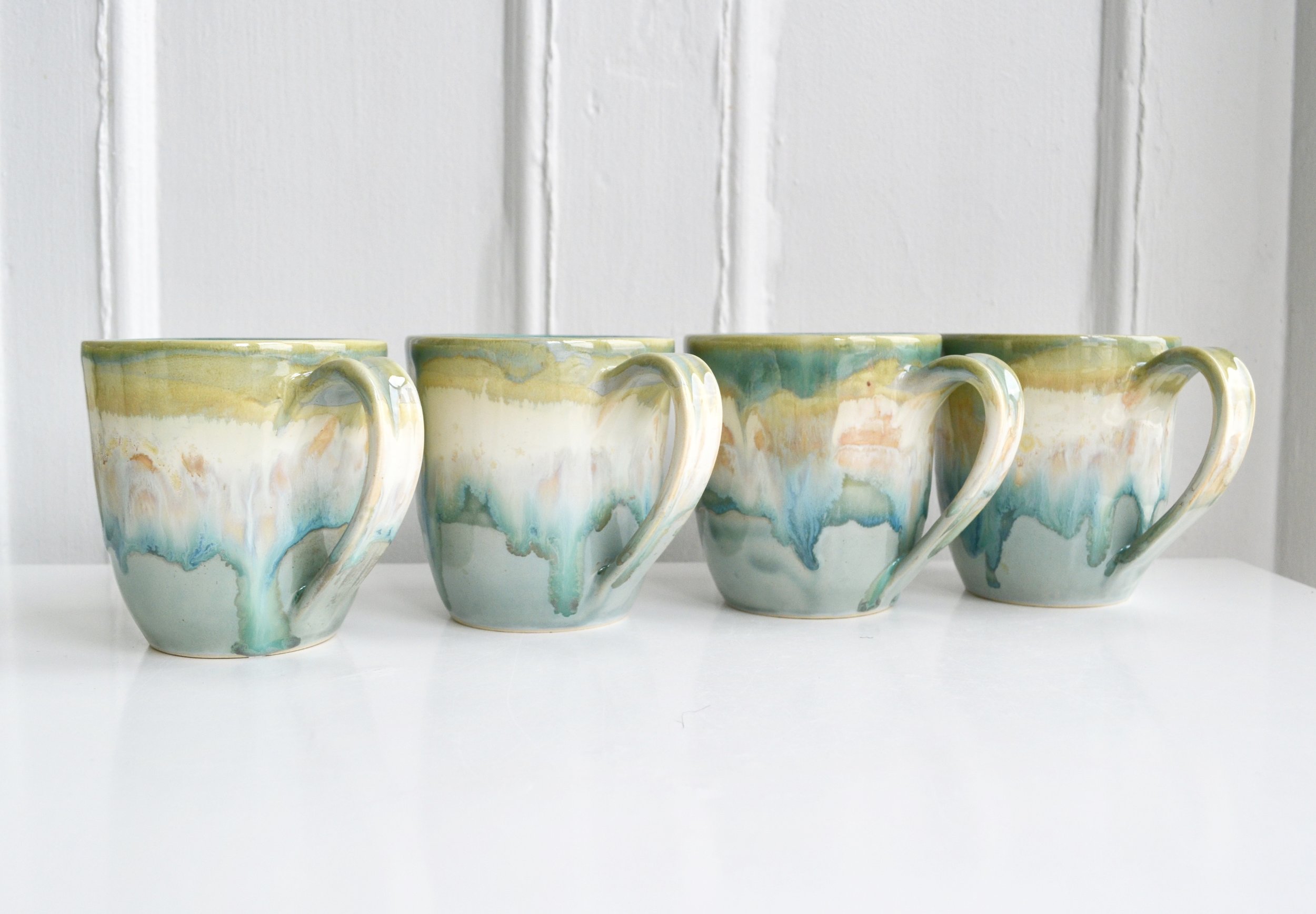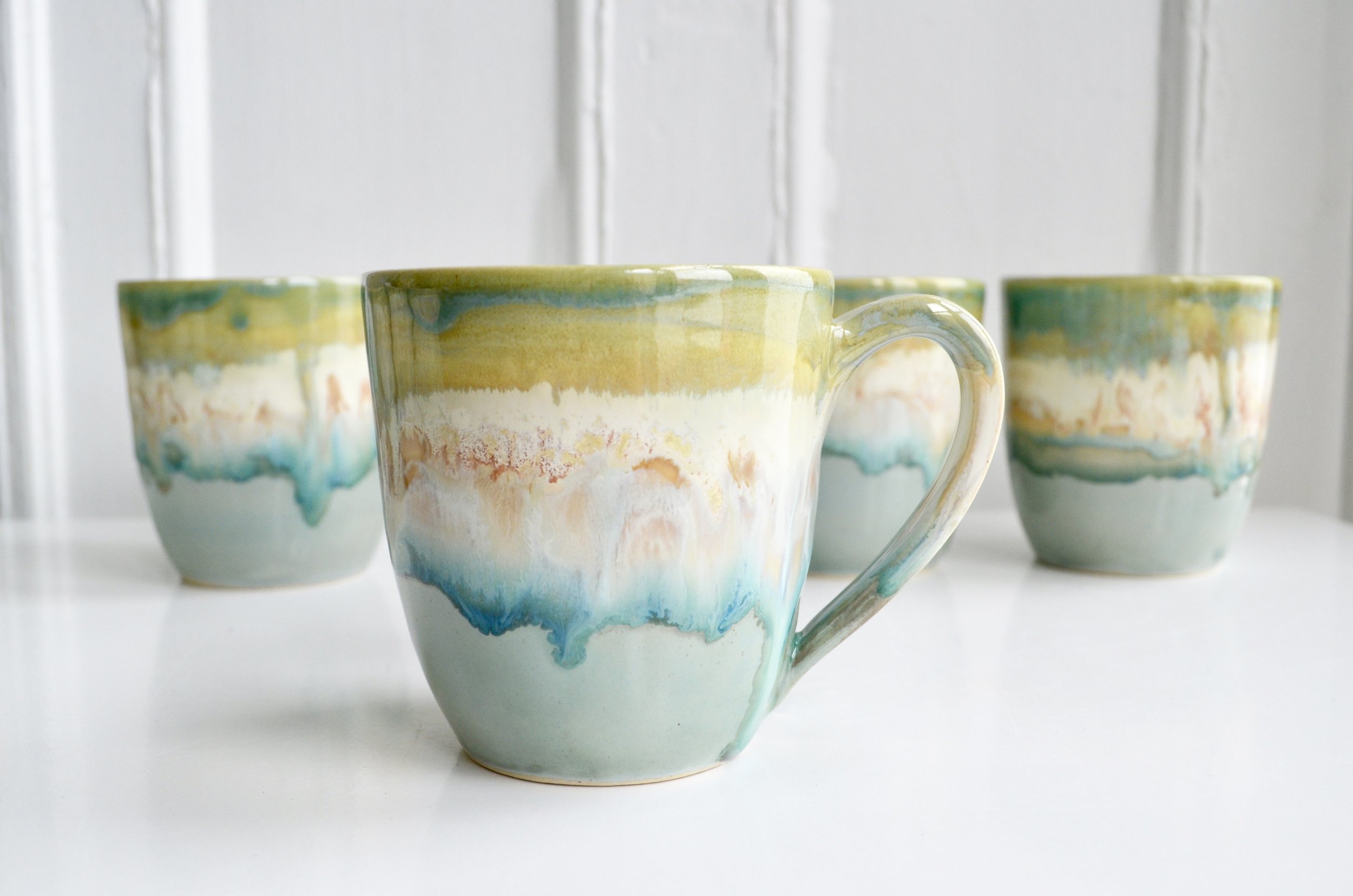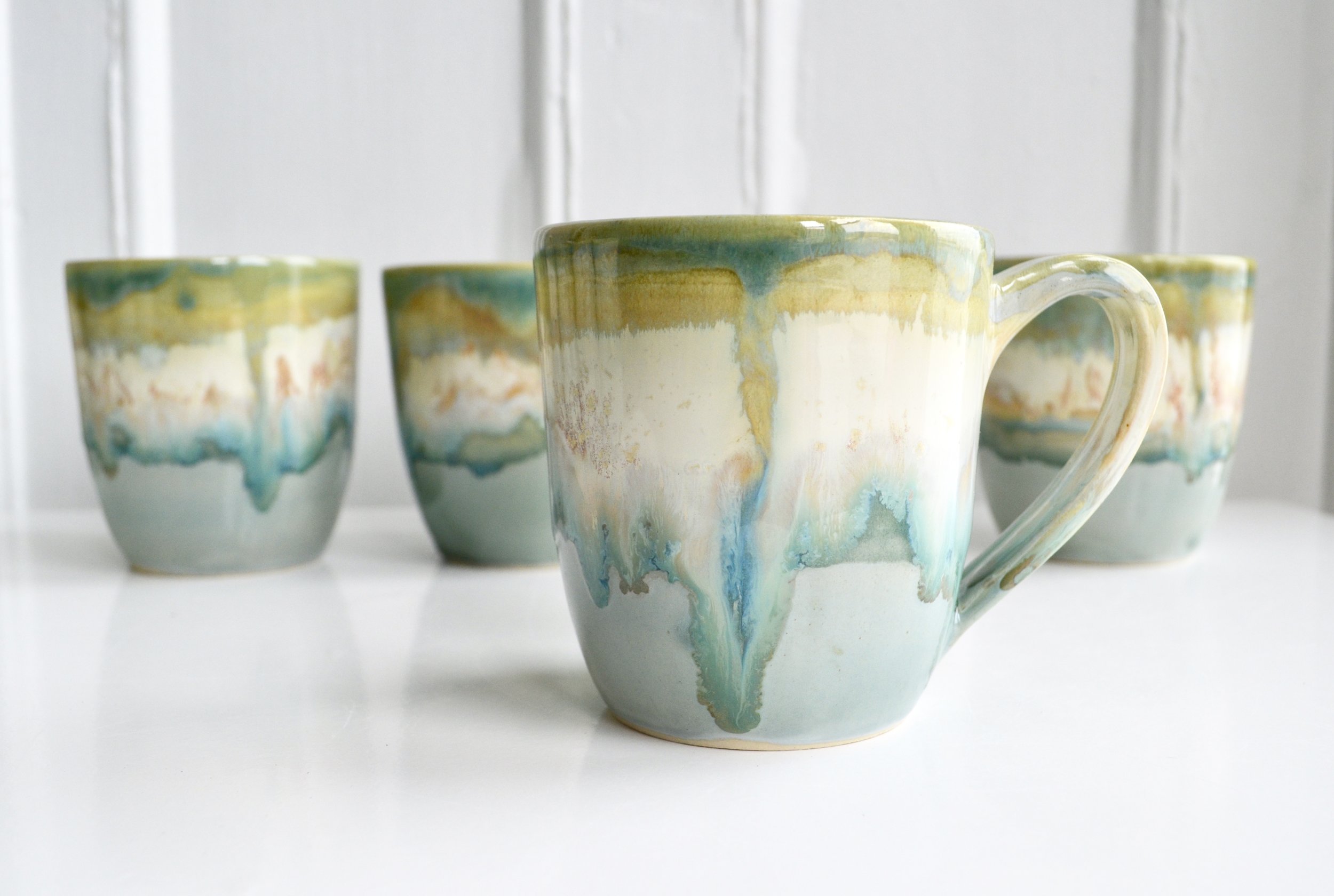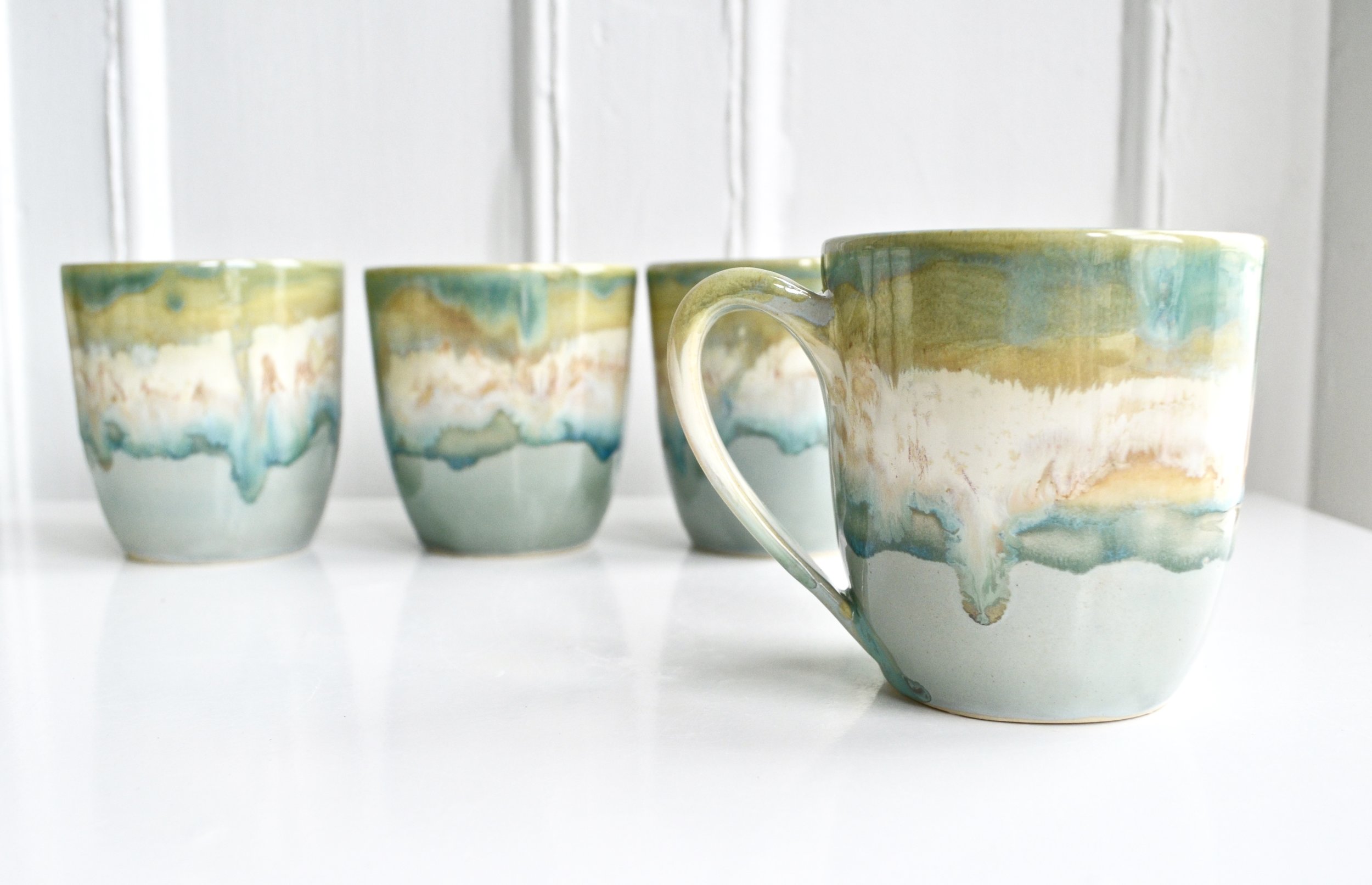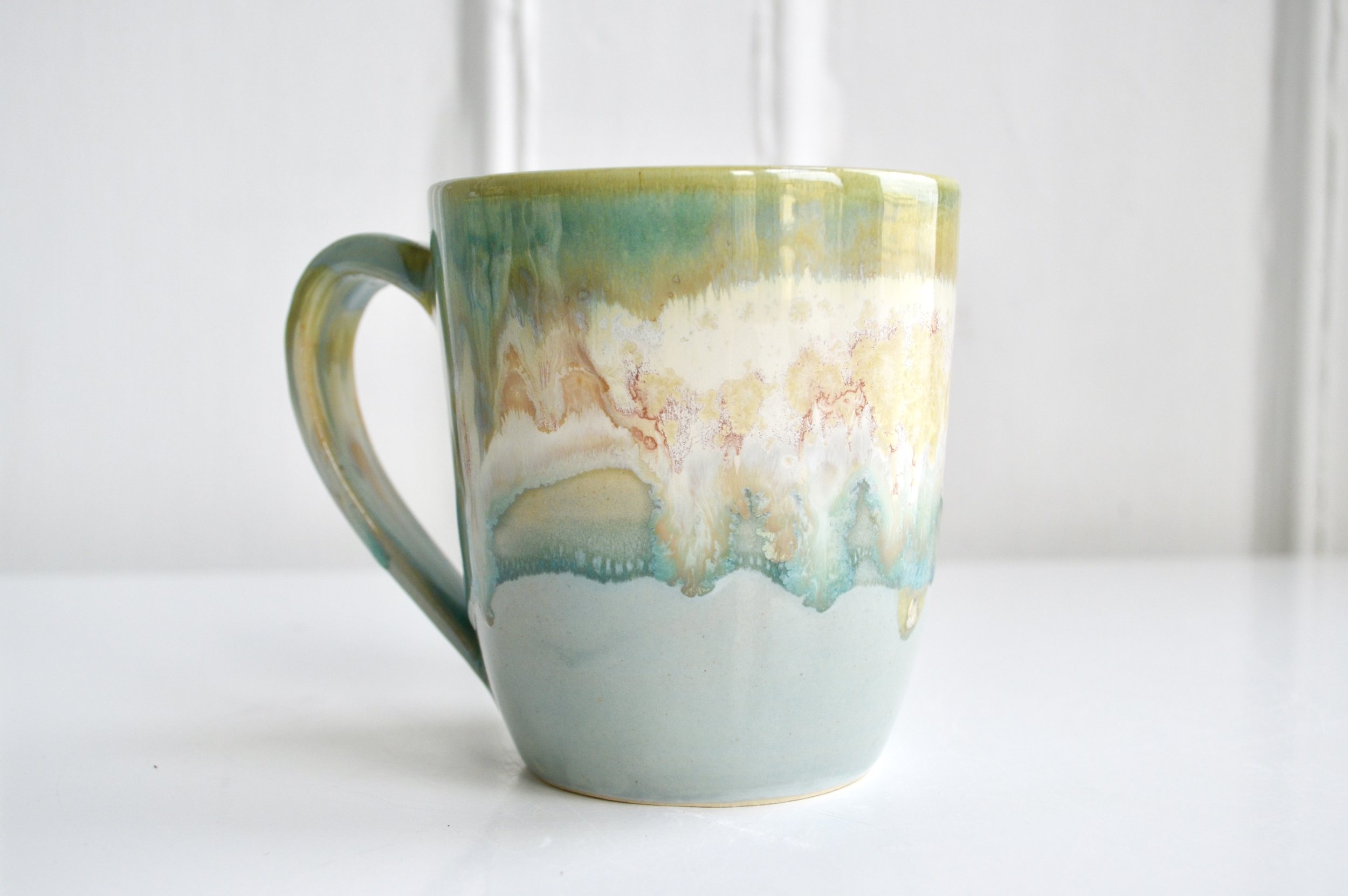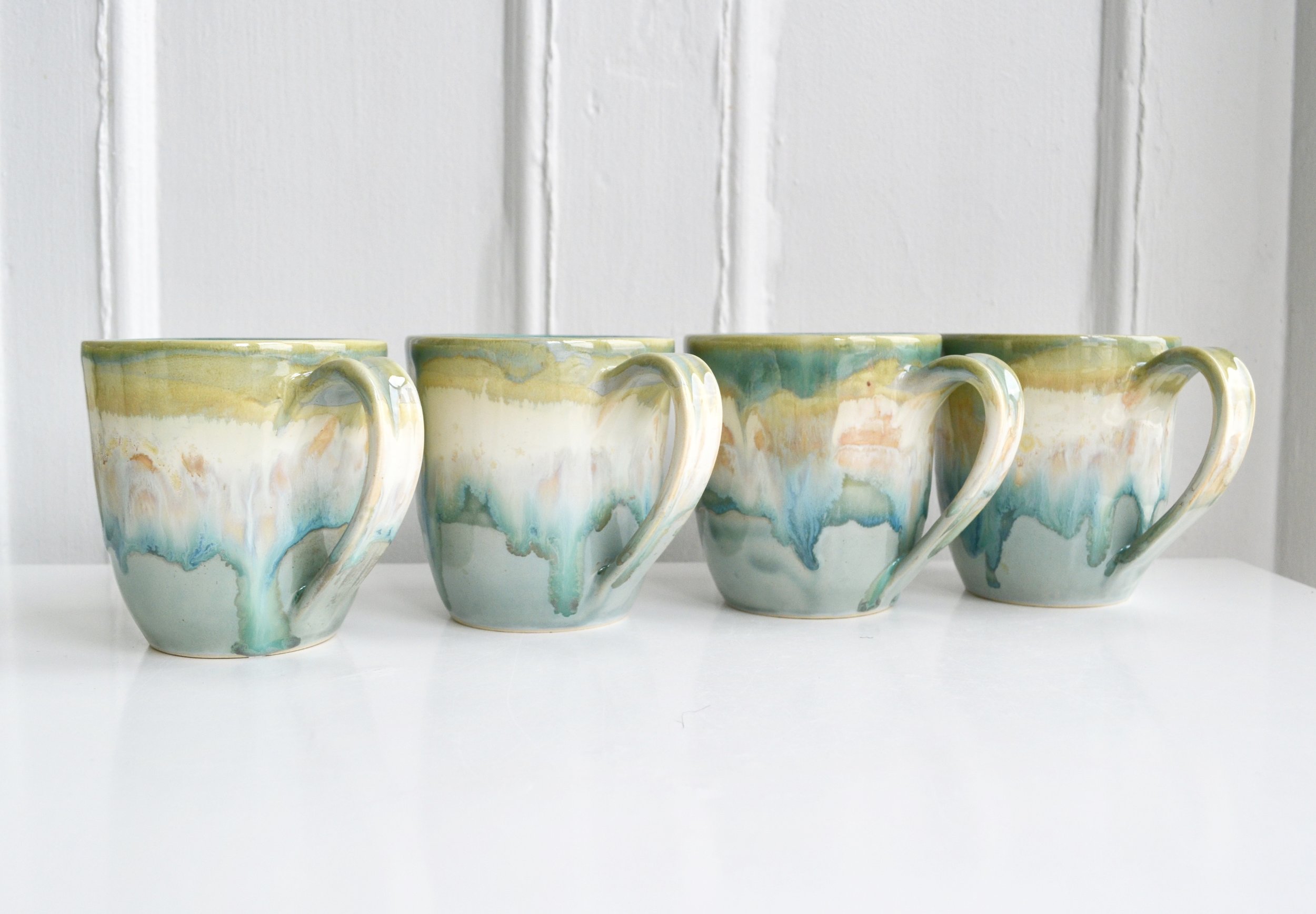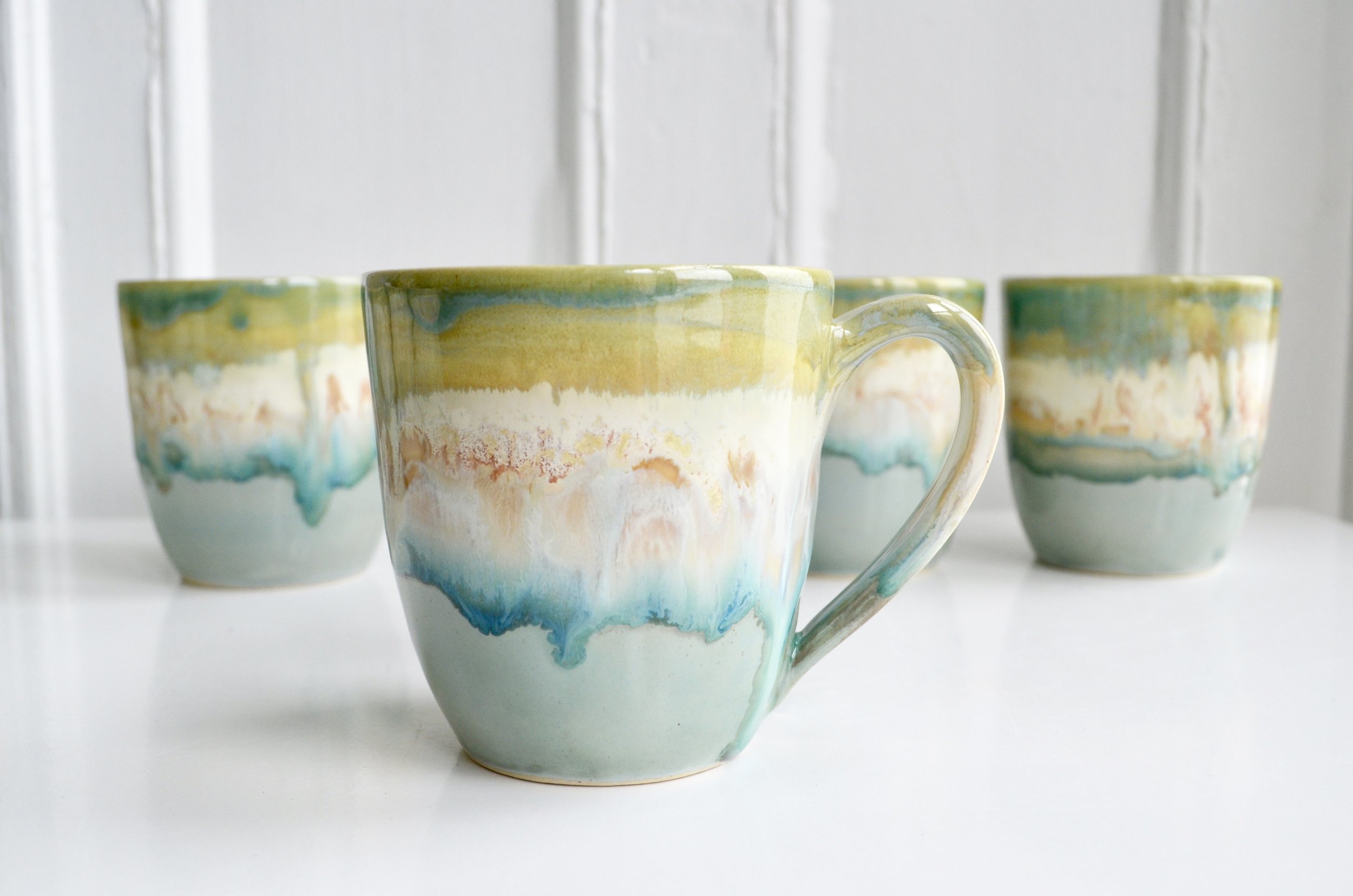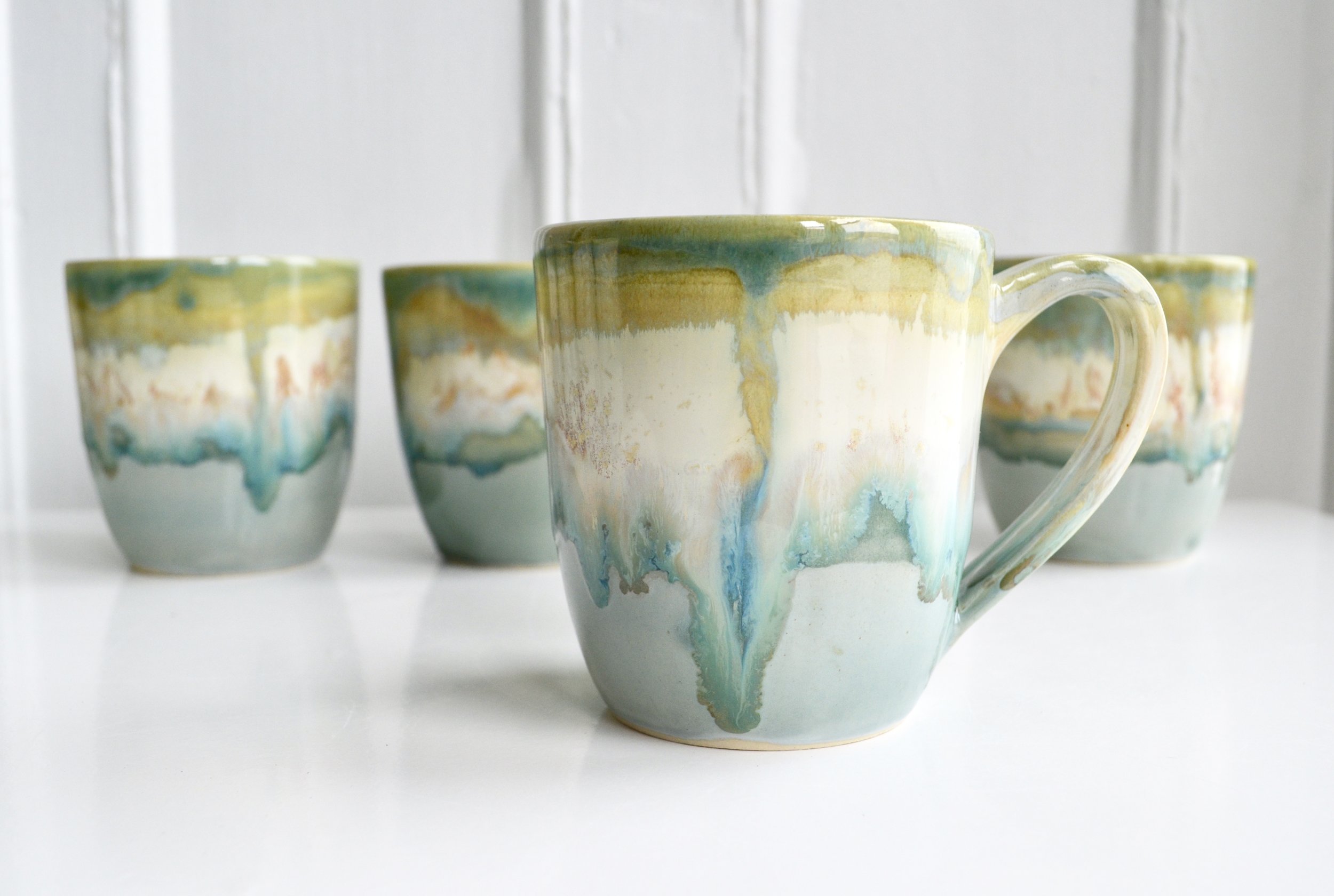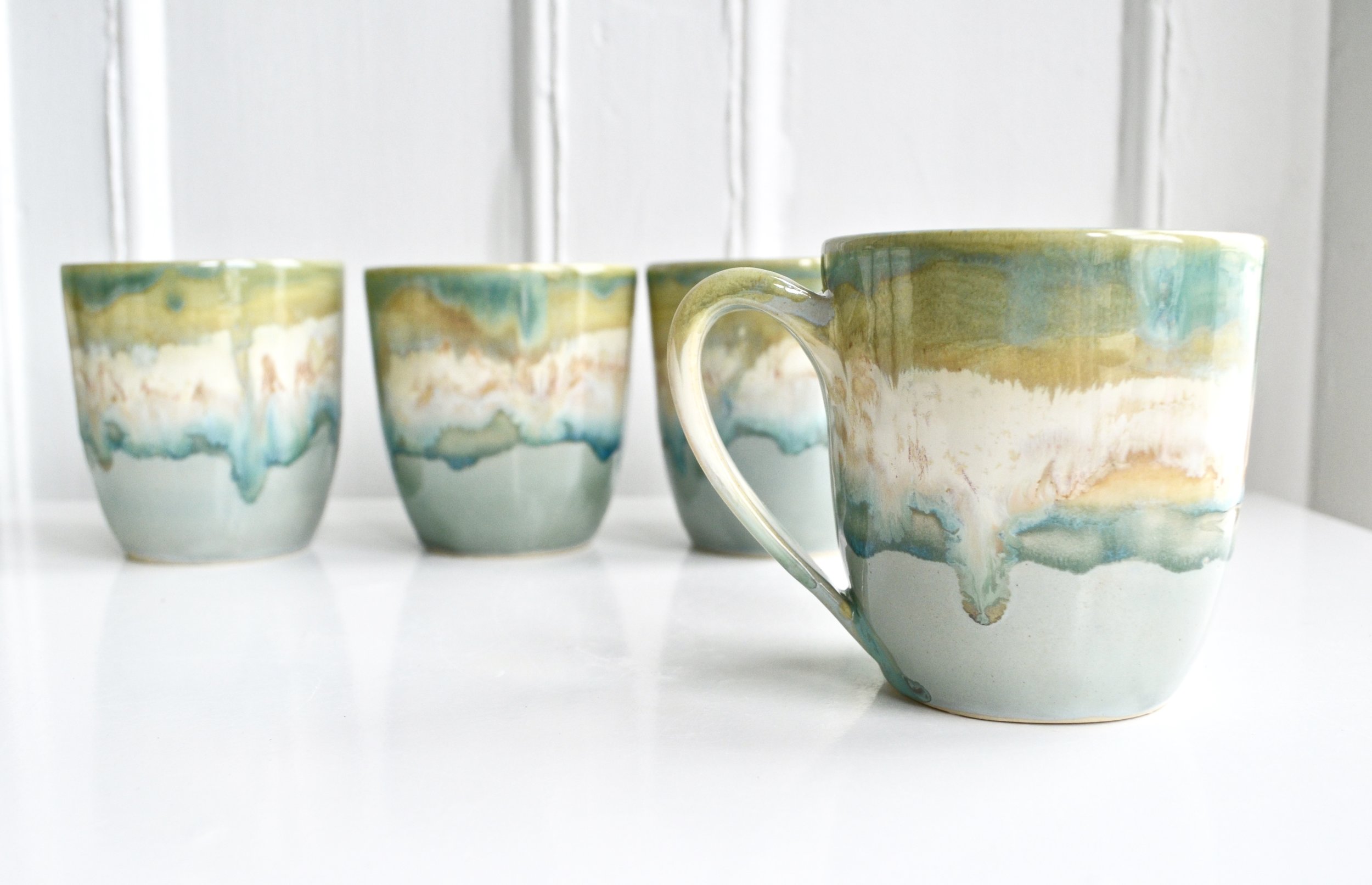 sold out
Flowing Blue Mug
This mug was wheel thrown using a durable, white stoneware clay body.
The rim has layers of soft blue/greens, combined with a white/yellow crystalline glaze that flows down the sides creating beautiful beach-tones. Each piece varies slightly in color, so I've pictured all variations above.
Measurements- 4 H x 3.75 W x 5 W in.
This mug Holds 12 oz.
~This piece is microwave/dishwasher safe, and all glazes are food safe!~
*There are currently four of these Flowing Blue mugs in stock, each sold separately*