Carved Southwest Cactus Cup Set - Sunrise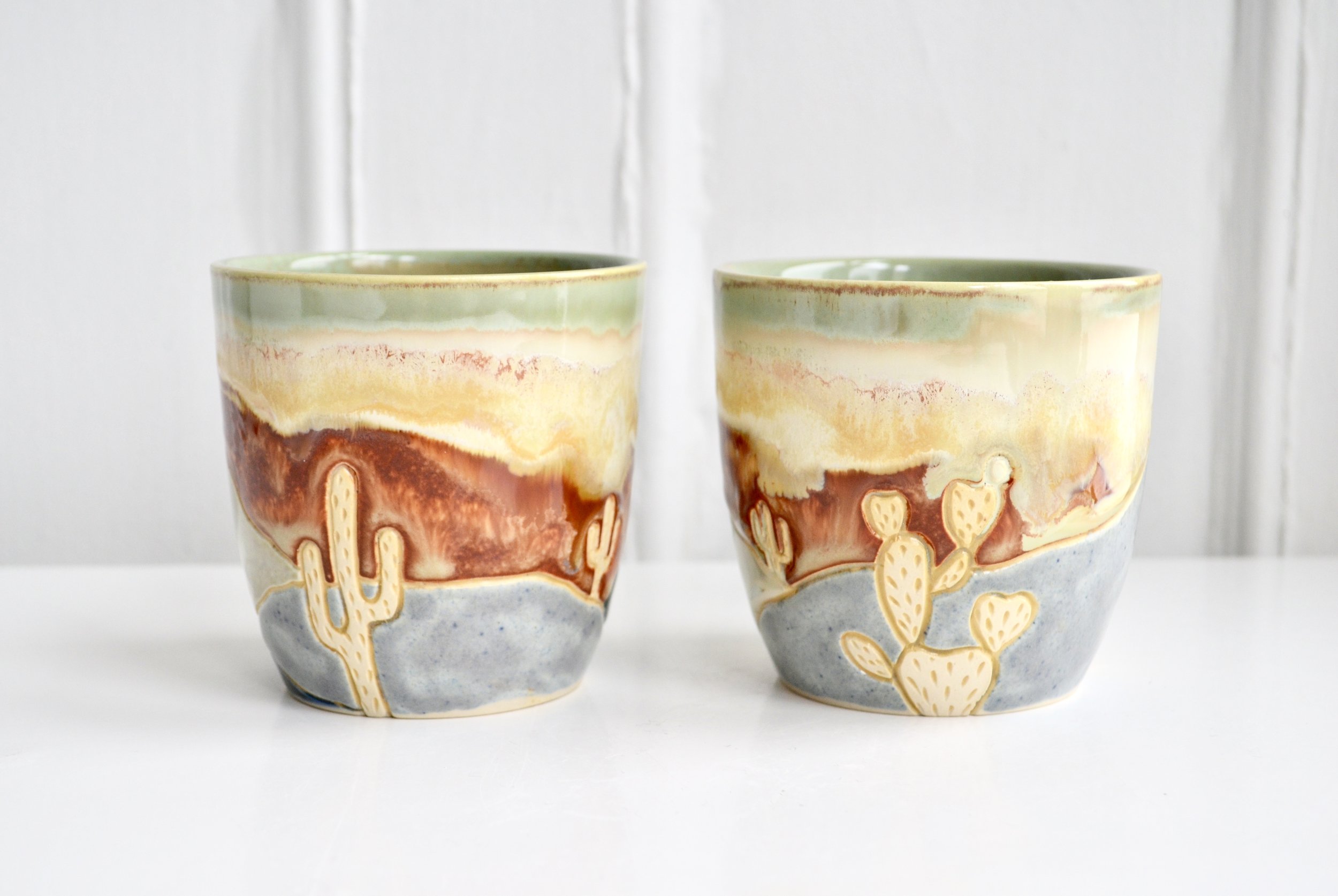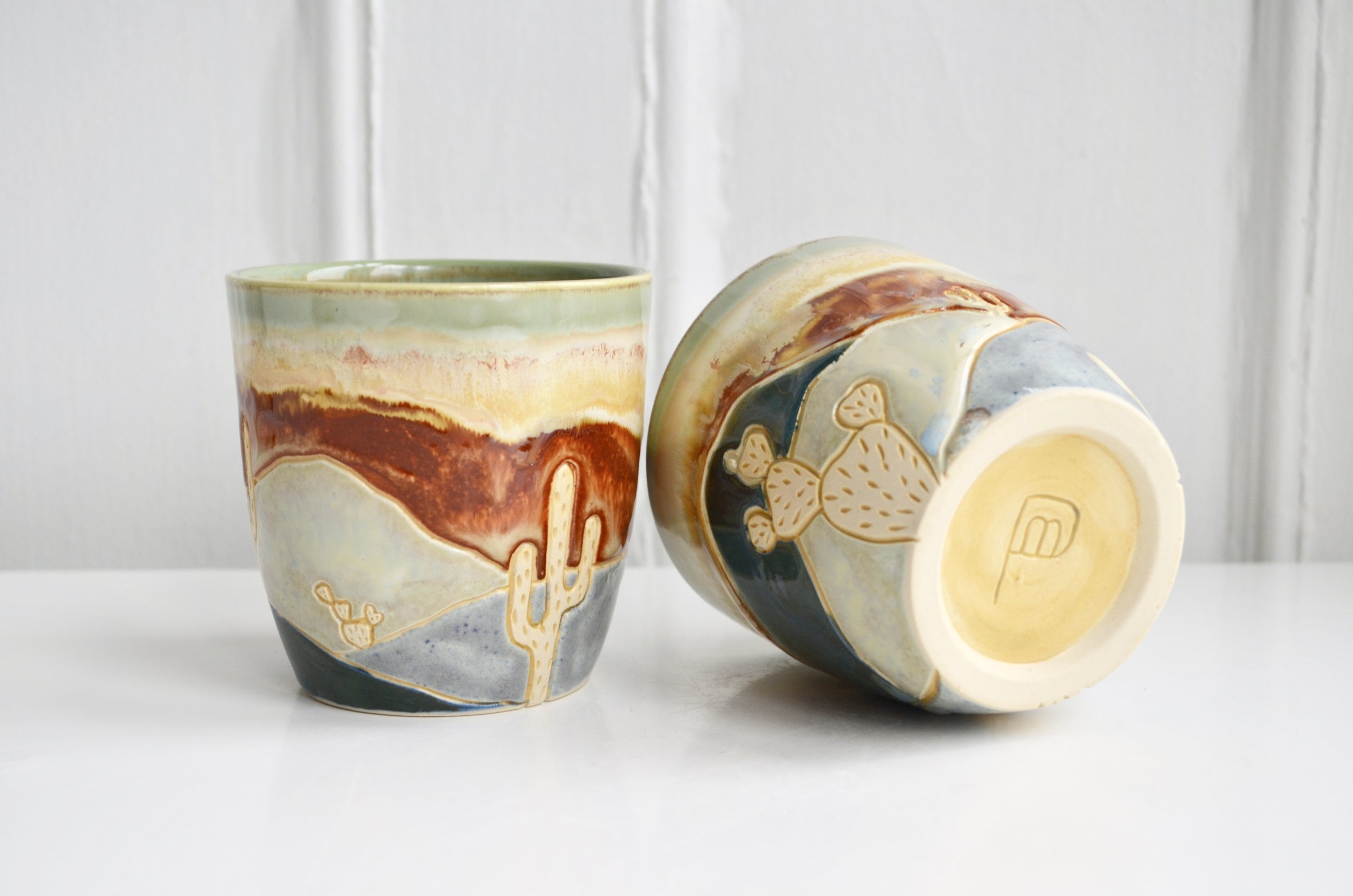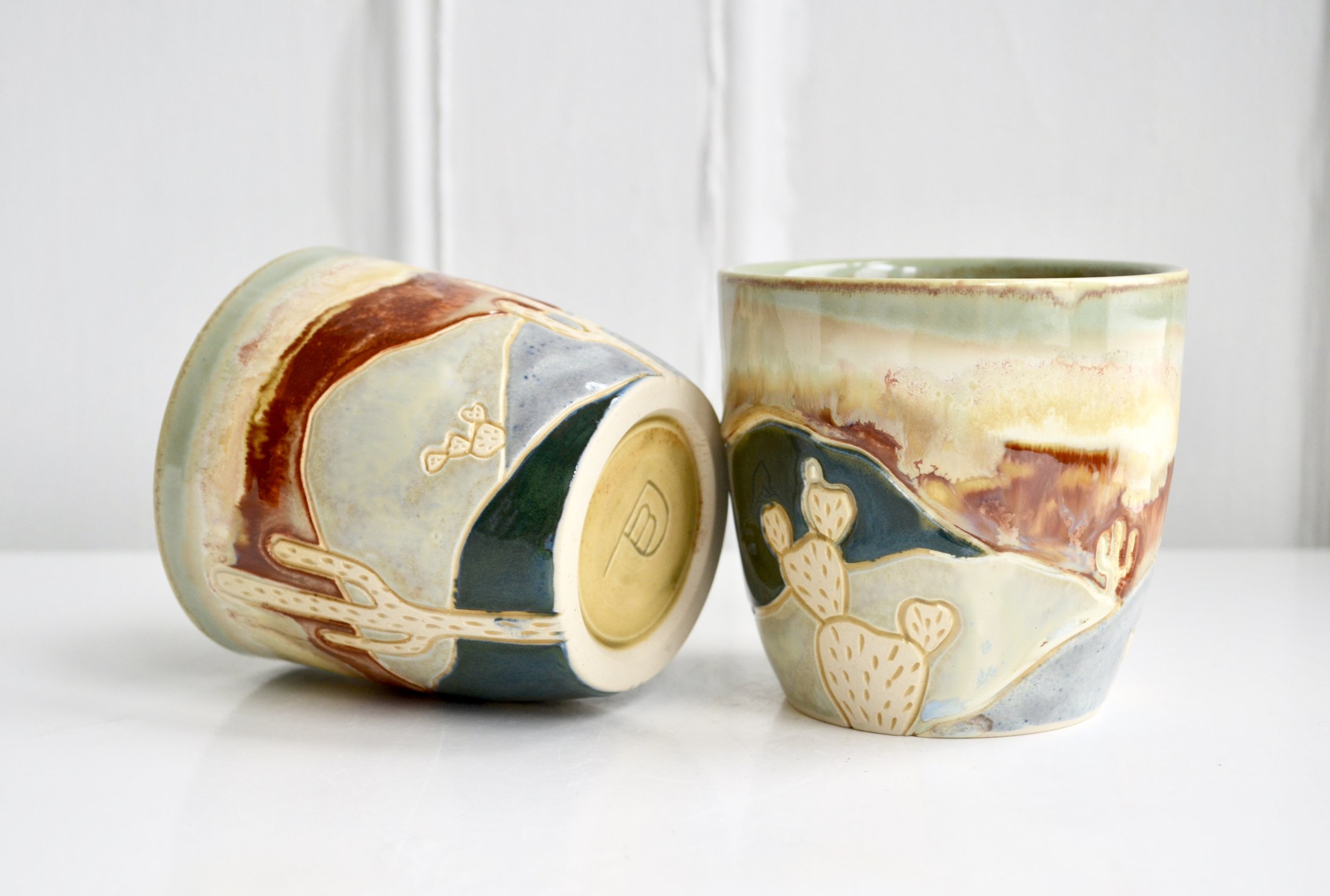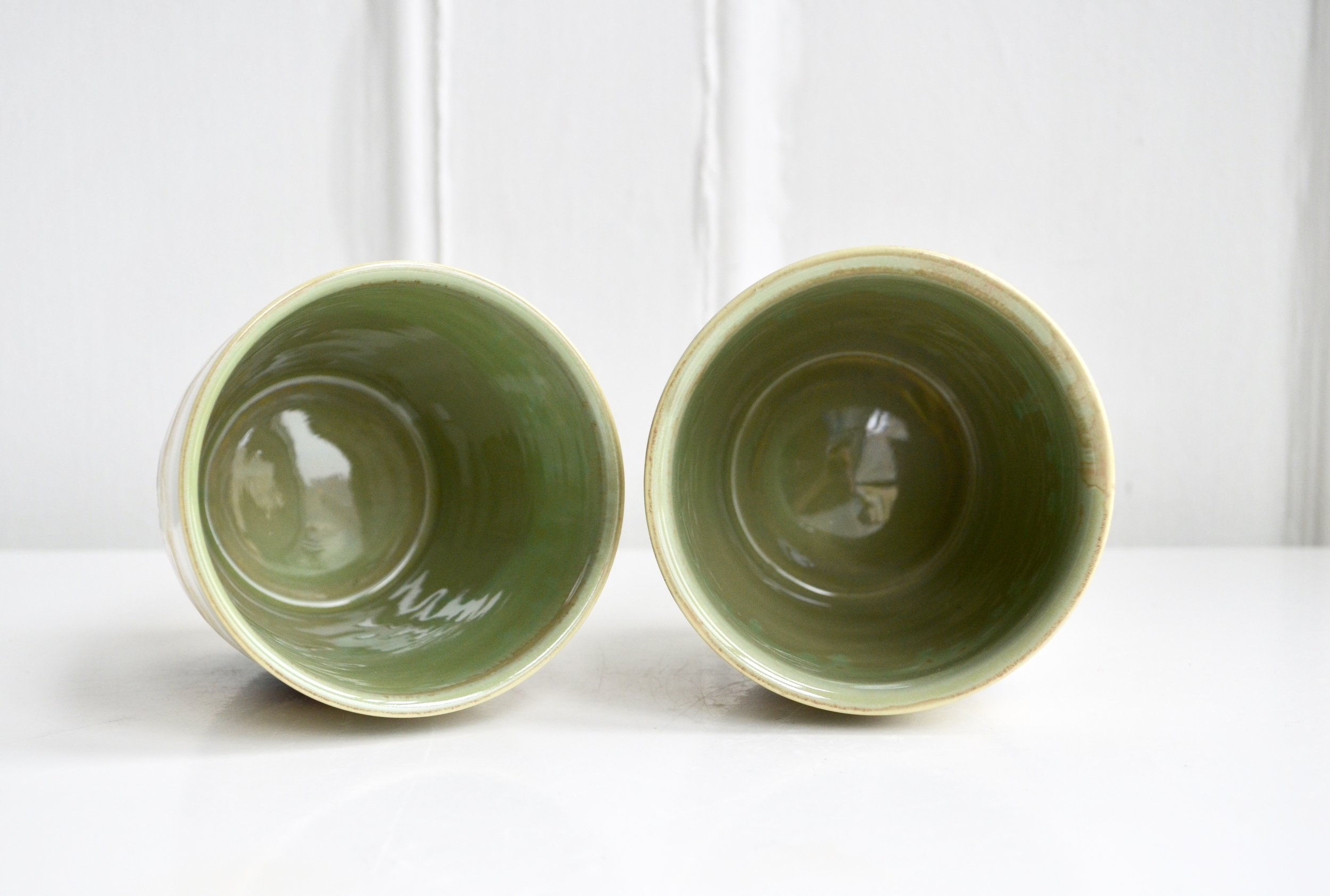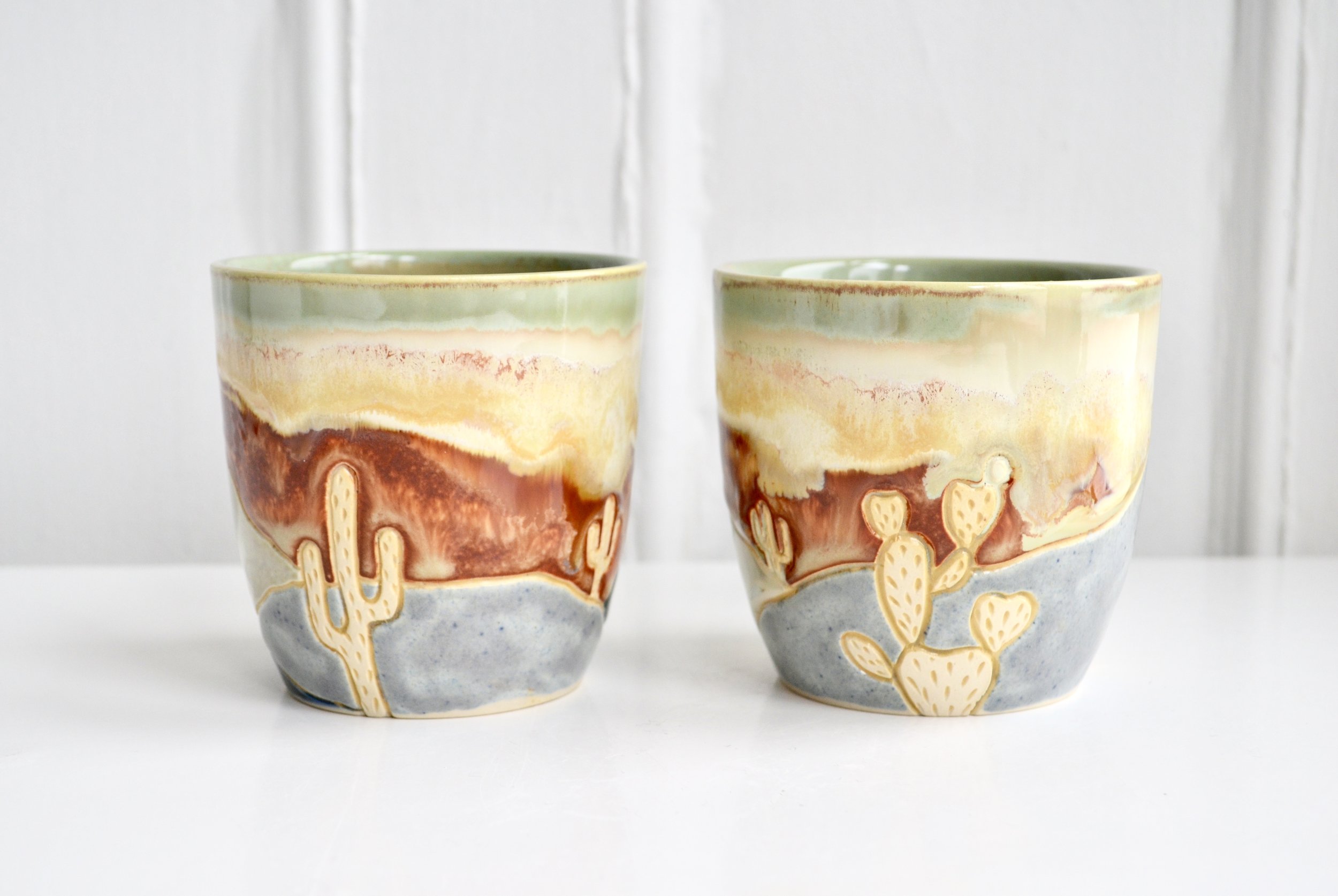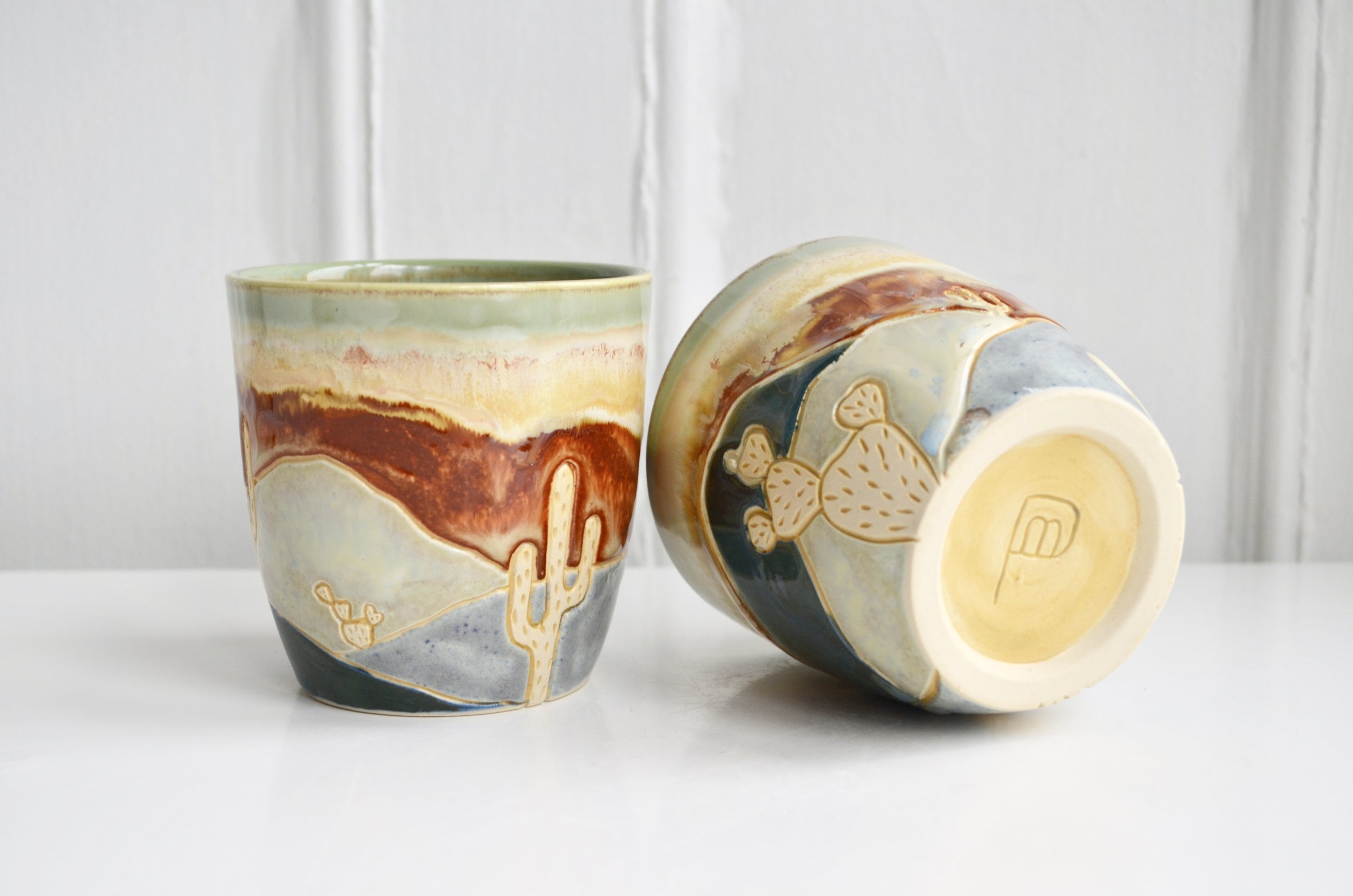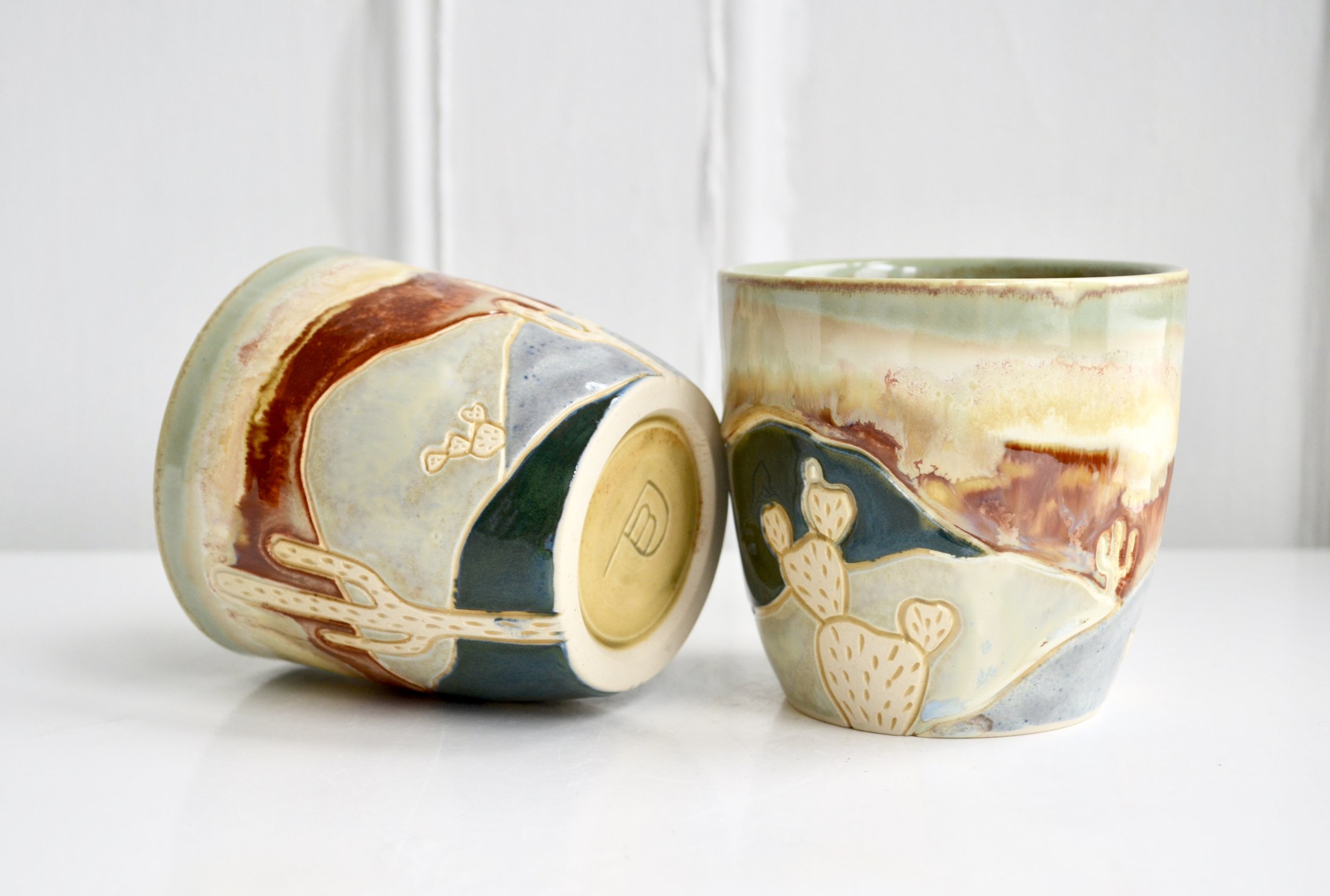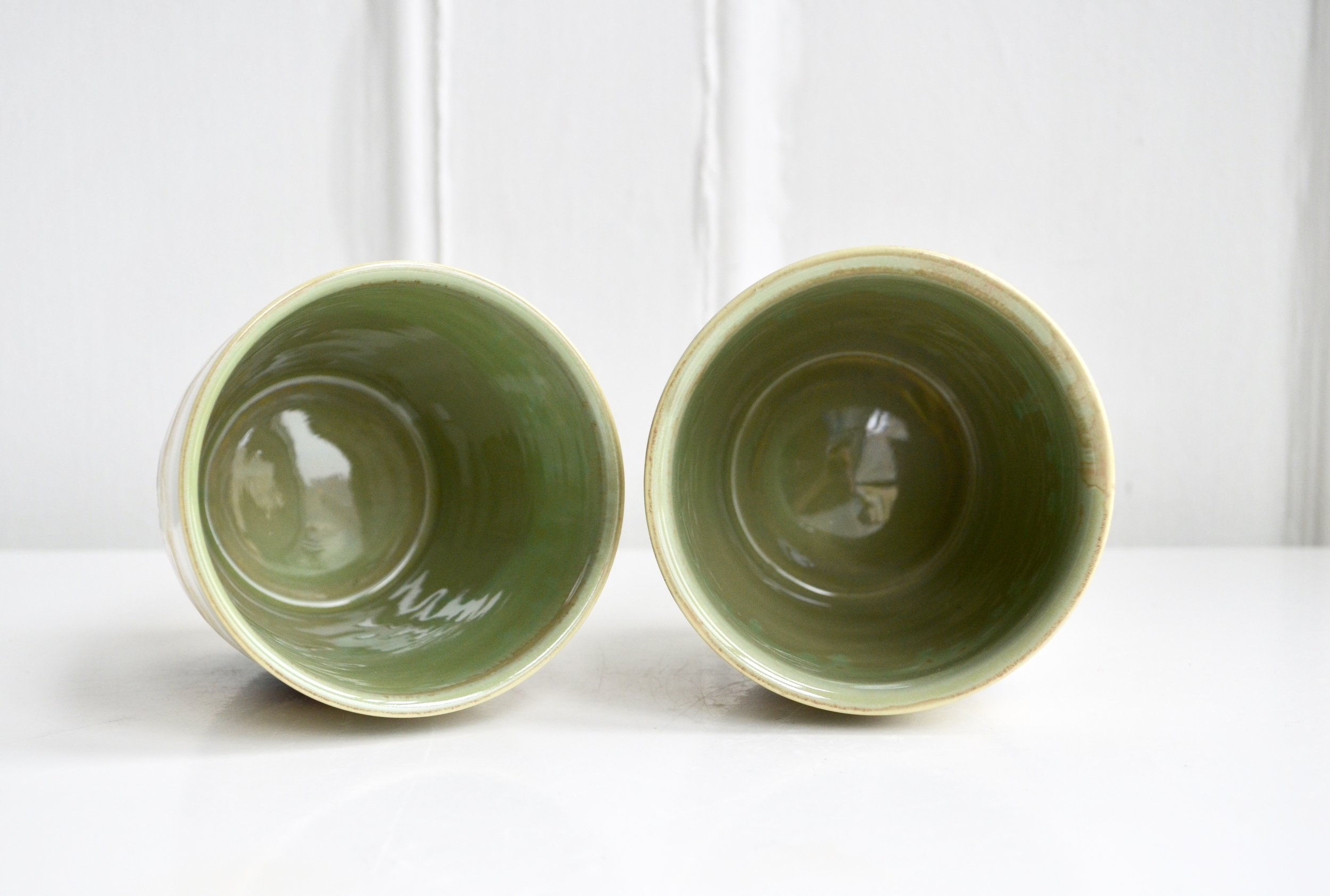 sold out
Carved Southwest Cactus Cup Set - Sunrise
This set of cups was made using a white stoneware clay body.
The exteriors have carved landscapes, depicting mountains and cacti left unglazed to show the white color of the clay. Layers of rich glazes and subtle crystals create a colorful morning scene, inspired by the gorgeous landscapes of the southwest.
The interiors are glazed with a soft green glaze.
Measurements - 3.75 W x 3.5 H in. (one cup is very slightly shorter than the other)
Each cup holds 11oz.
~This set is microwave/dishwasher safe and all glazes are food safe!~