Blue Dream Soup Bowl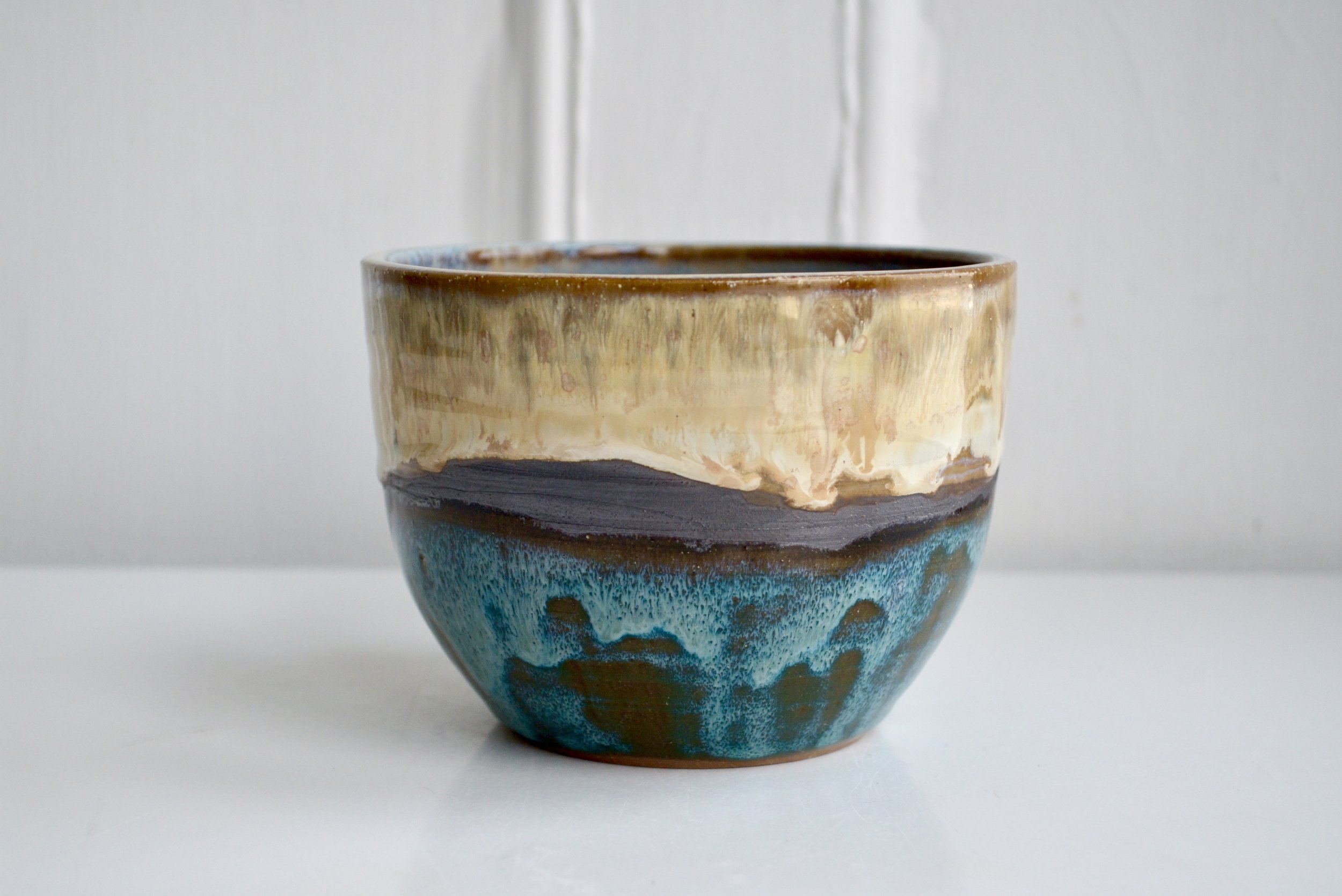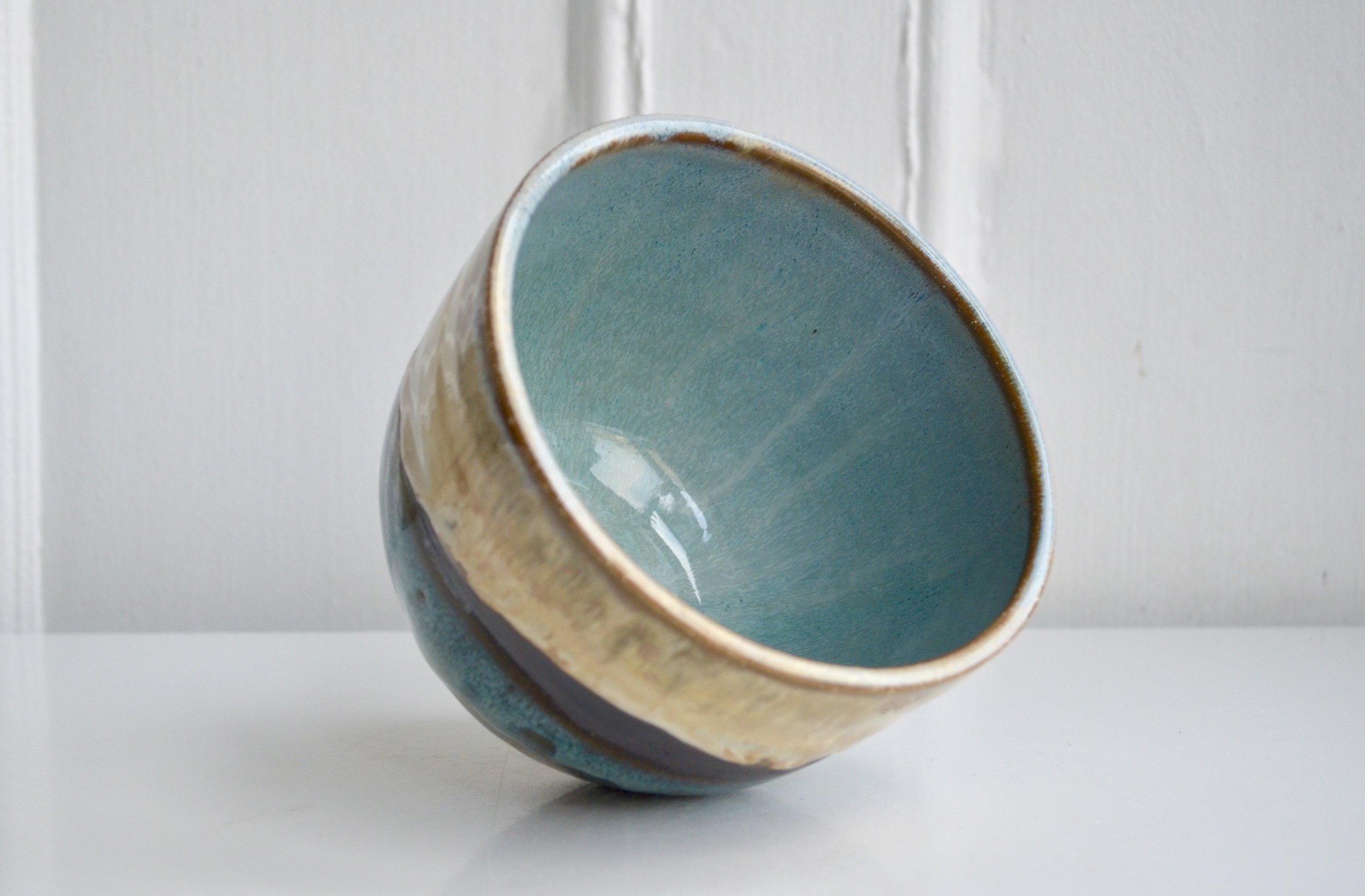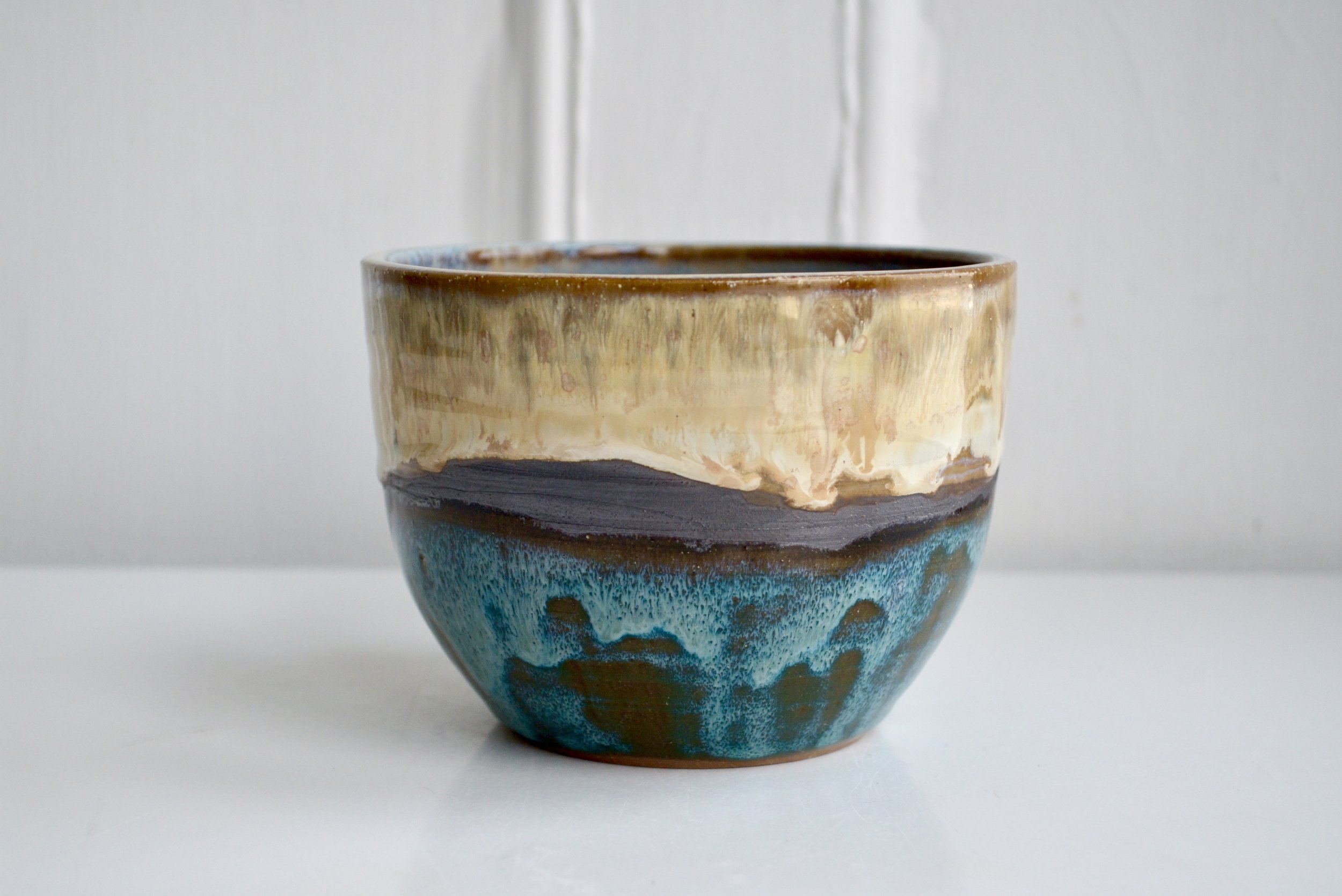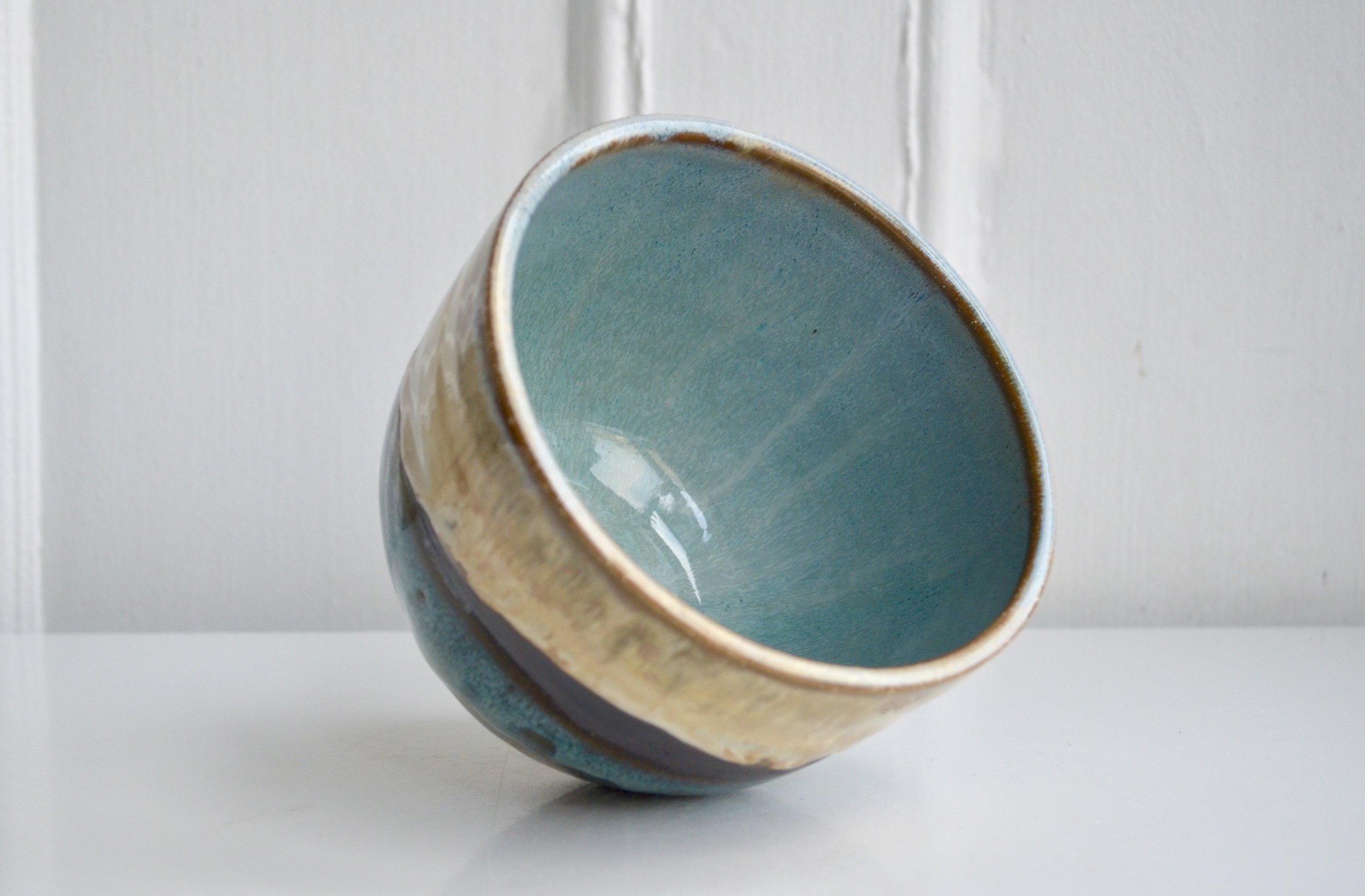 sold out
Blue Dream Soup Bowl
This ceramic bowl was wheel thrown from a brown stoneware clay. The exterior is glazed with a rough iron oxide mountain landscape layered with a soft sandy yellow and deep greenish blue. Crystalline yellow glaze runs down from the top, creating a stormy, nautical glaze combination. The interior is glazed with a light frosty blue.
This bowl works well for cereal, soup, or as a serving bowl.
Measurements- 5.75 L x 4 H in.
~This piece is microwave, dishwasher, and food safe!~